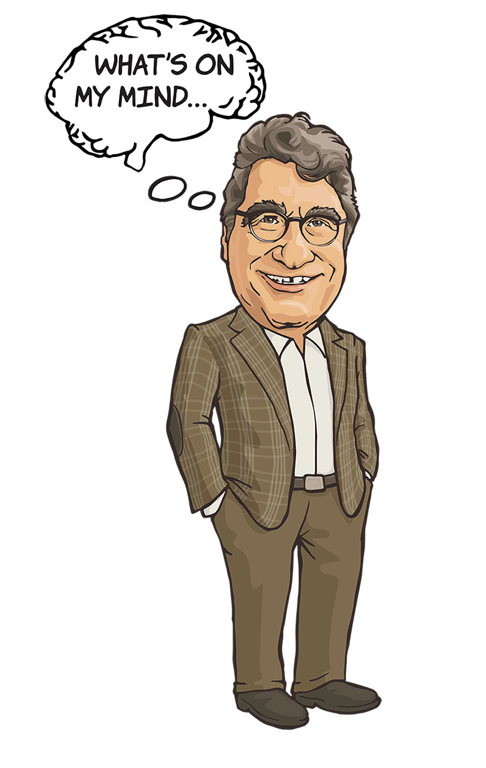 Each new improvement we make to our campus, each new academic program we launch and each new initiative we undertake has a foundation in feedback and ideas from our community. It's why we hold town halls, send out surveys and support faculty, student and staff engagement. The voices of our community guide Vanderbilt's future.
Revolutionary research happens under our roofs and lifelong friendships are formed and nurtured. Buildings on our campus are designed to be dynamic. Some house groundbreaking scientific equipment, others preserve precious historical materials and archives, while others are residential spaces—and some are a combination of those functions. Community happens in each of these areas and in every space at Vanderbilt. Across our campus, we are committed to creating spaces that allow everyone at Vanderbilt to connect and thrive.
So how do we know what features and resources will best equip our students, faculty and staff for success? We have asked and will continue to ask the necessary questions to find out. As we recently announced, we have expanded FutureVU, our overarching campus planning process, to be a more holistic model, developing the spaces on campus and investing in the initiatives that support the people who live, work and learn in them.
As part of this, we are embarking on a series of surveys to capture the priorities of our students, faculty and staff on campus climate, transportation, work-life balance and so many other things that are critical to our success as one of America's leading research universities. I strongly encourage you to participate in these surveys—we need to hear your voice.
This commitment to community engagement over the years has led to some of our most distinctive achievements. The wildly positive feedback students gave us after the opening of The Martha Rivers Ingram Commons helped us to further plan the features of the residential colleges that we've opened and are building along West End Avenue. The popularity of Greek life at Vanderbilt was another indication that our campus yearned for tight-knit communities. Through FutureVU, the Greek neighborhood is undergoing significant improvements to preserve and enhance this important part of our student experience.
We are building on past success, but we are also boldly uncovering new ground. In January, we completed a beautiful expansion to the School of Nursing, which includes a state-of-the-art simulation lab and technologically advanced classrooms. The School of Nursing is a prime example of how academics inform architecture. And it is a clear illustration of how FutureVU is intricately connected to the university's Academic Strategic Plan, which was developed with the input and collaboration of hundreds of faculty members.
When we hold town halls or send out surveys or engage with students, faculty and staff members and groups on issues critical to them, we know that we will get positive feedback, criticism and ideas for how we can grow and become better. When you provide that feedback, we work to thoughtfully incorporate what we learn from you into everything that we do. At every phase, we must ensure that our plans align, wholeheartedly, with our mission and our values.
Your voice is critical to the pursuit of our mission. Through listening—opening our minds to the thoughts and needs of others—true progress can be made. I heartily encourage you to be part of the conversation.