The pioneering roles of two Vanderbilt alumnae in the music and publishing fields are highlighted in exhibitions at the university's Central Library.
Marshall Chapman, BA'71, and Mildred Haun, BA'35 and MA'37, both of whom broke barriers in the creative arts, are featured in the two exhibitions, which are among several activities happening on campus in conjunction with Women's History Month.
A reception for the exhibitions, which are free and open to the public, will be held March 22 at 3 p.m. in the Central Library's fourth-floor lobby.
The exhibition The Iconoclastic Marshall Chapman traces the singer-songwriter's life from around 1956, when she saw Elvis Presley perform in Spartanburg, South Carolina. Chapman recalls the event as if "a big bolt of lightning had struck the Carolina Theater." She began playing the guitar as a teenager, later bringing her Martin guitar with her to Vanderbilt in 1967. Chapman earned a bachelor of arts from the College of Arts and Science in 1971.
Since 1977, Chapman has released 13 studio albums, including her most recent, Blaze of Glory. Among those who have recorded Chapman's songs are Emmylou Harris, Joe Cocker, Irma Thomas and Jimmy Buffett.
Chapman is also the author of two books—Goodbye, Little Rock and Roller and They Came to Nashville (Vanderbilt University Press). In addition, she's been cast in films that include Country Strong, Mississippi Grind and Novitiate.
This year, Chapman donated papers relating to her songs, performances, writings, films and more to Vanderbilt Special Collections. And on April 11, Chapman will be one of four performers for "An Evening of Stories and Songs," a fundraiser for the Friends of Vanderbilt's Libraries at the Belcourt Theatre.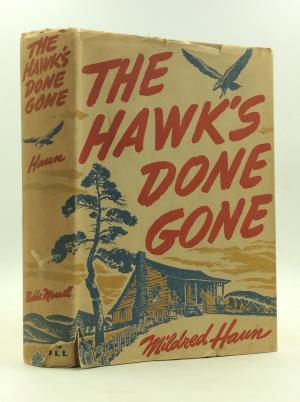 The exhibition Haunted Hills of Mildred Haun documents Haun's life from the time of her youth in Haun Hollow—located in the Hoot Owl District of Cocke County, Tennessee—where she absorbed the culture and music of the southern Appalachian Mountains.
Haun enrolled at Vanderbilt in 1931 and was encouraged to pursue writing by John Crowe Ransom and Donald Davidson, who were among the core members of a group of prominent poets and literary scholars at Vanderbilt called the Fugitives. She received her bachelor of arts from the College of Arts and Science in 1935. Haun then earned her master of arts in English from Vanderbilt in 1937. Her thesis, "Cocke County Ballads and Songs," which was signed by Ransom and Davidson, pays tribute to the ballads that she heard her mother, uncles and brothers sing around the evening fire in Haun Hollow.
The Hawk's Done Gone, the only collection of fiction published by Haun, creates a vivid portrait of the stark reality of life in southern Appalachia.
Haun worked during the early 1940s as the book editor for The Tennessean. She also was an editorial assistant to author Allen Tate on the Sewanee Review.
The Mildred Haun Papers, donated to Vanderbilt soon after her death in 1966, include letters, diaries and manuscripts dating to the 1920s. The Hawk's Done Gone and Other Stories was edited by Vanderbilt English professor Herschel Gower and published posthumously with 10 additional stories by Haun in 1968.
The exhibitions run through July 31. For library hours, click here. For more information about the exhibitions, contact Kathy Smith.