Focus on the sciences and engineering and A&S historic core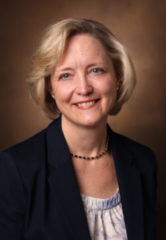 The Vanderbilt community is invited to a March 28 town hall with several university senior leaders to learn about two studies underway for future capital improvements: one designed to respond to current and future facility needs in the science and engineering disciplines, and the other to revitalize the College of Arts and Science historic core buildings.
In early 2018, Provost and Vice Chancellor for Academic Affairs Susan R. Wente launched a discovery process for understanding the university's building capacities for the sciences and engineering as well as arts and humanities so the university could develop trans-institutional plans for the future.
At the town hall meeting, scheduled from ­­­­9 to 11 a.m. at the Student Life Center, Wente will discuss the importance of aligning all future capital investments with the university's mission and Academic Strategic Plan.
"Our physical spaces must allow us to leverage our incredible strengths in the arts and humanities and respond to the rapidly evolving nature of research in the STEM disciplines, so that we can continue to produce cutting-edge scholarship and works of creative expression," Wente said. "We also want to ensure that our buildings and facilities are conducive to the way our students and faculty collaborate and interact today. These studies are helping us build a road map for the future of our academic spaces on campus."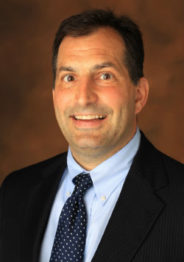 In addition, Vice Chancellor for Administration Eric Kopstain will address the vital role of FutureVU in helping to shape new capital projects across campus. "FutureVU is a high-level, holistic vision for the physical development of the campus during the next two to three decades," he said. "Anchored by core themes that include diversity and inclusion, environmental sustainability, and connectivity and community enhancement, FutureVU is the blueprint for upholding Vanderbilt's values as we plan for exciting new capital projects."
Then Bruce and Bridgitt Evans Dean of Engineering Philippe Fauchet, School of Medicine Dean of Basic Sciences Larry Marnett and College of Arts and Science Dean John Geer will share their visions for the future with regard to capital planning on campus.
Also speaking will be University Architect Keith Loiseau, who will provide a brief overview of each of the two studies in terms of major themes and priorities. He will then introduce two external architectural consultants serving in an advisory role: HDR Inc. and DLR Group, who will present their findings and recommendations for renovations and proposed new buildings.
The presenters will then welcome questions and gather input from attendees on the presentations. An open house with the opportunity to view interactive displays and talk directly with the consultants will follow the Q&A.
For more information, contact Megan Edwards Sargent, project manager with Campus Planning and Construction.