Center's new leadership announced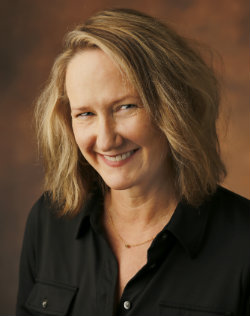 The Andrew W. Mellon Foundation has awarded a $1.5 million grant to  Vanderbilt University for renewed support of its Center for Digital Humanities, which is helping the institution create a hub of innovative digital humanities scholarship across the region and beyond.
The Center for Digital Humanities, which supports and advances teaching and research using digital humanities approaches and tools, was established in 2016 with a three-year grant from the Mellon Foundation, with additional support from the Office of the Provost and the College of Arts and Science.
Bonnie Dow, dean of academic initiatives for the College of Arts and Science and professor of communication studies, spearheaded the renewal process and serves as the primary investigator for the Mellon renewal grant, which continues to support faculty, postdoctoral and graduate student fellowships in the study of digital and public humanities. "The Mellon's Foundation's generous support for the Center for Digital Humanities makes possible the continued growth of faculty and student scholarship combining digital technology and humanistic study," Dow said. "We also are excited about the center's future direction, with a stronger focus on inclusive public humanities projects and increased digital humanities engagement on our Mellon partner campuses."
A key component of the initial Mellon grant was the creation of graduate fellowships to support the development of the graduate program in Comparative Media Analysis and Practice (CMAP), a dual-degree doctoral program for students in humanities fields.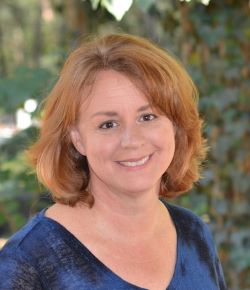 Continued investment in CMAP remains an important goal of the grant renewal because the program has a distinctive public humanities element, with a focus on engaging the broader public in reflecting on the relevance of the humanities and arts to civic and cultural life. Seven CMAP students have finished or are currently completing internships in public humanities, including assisting with local public radio podcasts, working on documentary film production and serving as curatorial interns at the National Gallery of Art and the Frist Art Museum.
A second major goal of the grant renewal is to increase digital and public humanities engagement on the campuses of Vanderbilt's Mellon Partners for Humanities Education collaborating institutions: Fisk and Tennessee State universities and Tougaloo and Berea colleges. The program aims to further humanities education and research at these four historically black and liberal arts schools through digital humanities programming and workshops, as well as faculty collaborations on digital and public humanities projects.
The grant renewal comes at an exciting time for the Center for Digital Humanities, as it is also announcing some leadership changes.
Helmut Smith, the Martha Rivers Ingram Professor of History, is ending his term as the center's first faculty director. Lynn Ramey, professor of French, will succeed Smith in that role. She will work closely with Madeleine (Mickey) Casad, the center's associate director since 2017 and its newly named executive director.
"Helmut has provided strong guidance during the center's formative years as an inclusive hub for digital humanities collaboration and resource sharing," said John Geer, dean of the College of Arts and Science and Gertrude Conaway Professor of Political Science. "We are grateful for his continued dedication and service to the college and to the Center for Digital Humanities. We also welcome Lynn Ramey to her new role, although she is certainly already 'at home' as one of the center's inaugural Mellon Faculty Fellows. Lynn's informed perspective and passion for the digital humanities, together with Mickey's experience and knowledge, are the perfect combination to take the center to the next level in terms of advancing faculty expertise and collaborations."