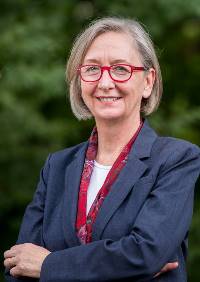 Vanderbilt is among seven universities awarded a $1 million grant from The Andrew W. Mellon Foundation to foster library collaborations that support the learning needs of students with print disabilities. These individuals often need text that has been reformatted for screen readers, text-to-speech software or other forms of audio delivery.
"Vanderbilt's libraries are deeply committed to making educational materials more accessible to diverse populations, including those with print and other learning challenges," University Librarian Valerie Hotchkiss said. "So we are pleased to be part of a two-year pilot project designed to build best practices among repositories for providing and sharing accessible texts."
As texts are remediated by the Student Access Services offices of the Mellon partner universities, they will be provided metadata by the library and populated into the Internet Archive, HathiTrust or Bookshare. Books, chapters, articles and more can then be accessed through the newly developed Educational Materials Made Accessible (EMMA) database for students with print disabilities.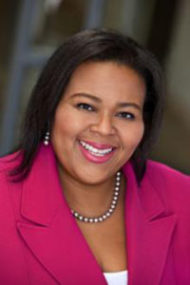 Copyright restrictions, by law, do not apply to texts that are made accessible to people with disabilities. The new Mellon-funded database will allow people to search platforms in a database specifically designed for delivering remediated texts in a variety of formats. It will also eliminate duplication of effort among disability offices.
"The Mellon Grant represents an extraordinary opportunity to demonstrate Vanderbilt's commitment to the learning experience of those with print disabilities," said Melissa Thomas-Hunt, vice provost for inclusive excellence and professor of management. "It underscores our belief that actively facilitating the academic engagement of a broad array of individuals contributes to the learning quality of our institution overall."
An additional component of the grant will bring the Jean and Alexander Heard Libraries and Vanderbilt University Press together to make the press's back files accessible and help the press become "born-accessible" for all new publications.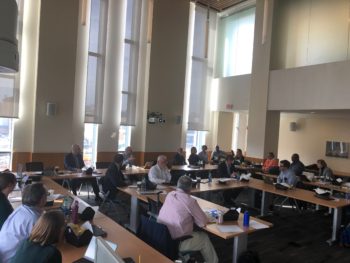 As part of a larger plan for accessibility, Vanderbilt's libraries recently negotiated to provide access to 18 million texts through HathiTrust and 1.8 million texts through Internet Archive to people with print disabilities on campus. Vanderbilt has also installed the necessary software on all library computers for people with print disabilities to be able to read these texts.
EMMA will allow people to search across the HathiTrust and Internet Archive platforms, as well as BookShare, a platform specifically designed for delivering remediated texts in a variety of formats.
For more information, contact Celia Walker.
Celia Walker contributed to this story.