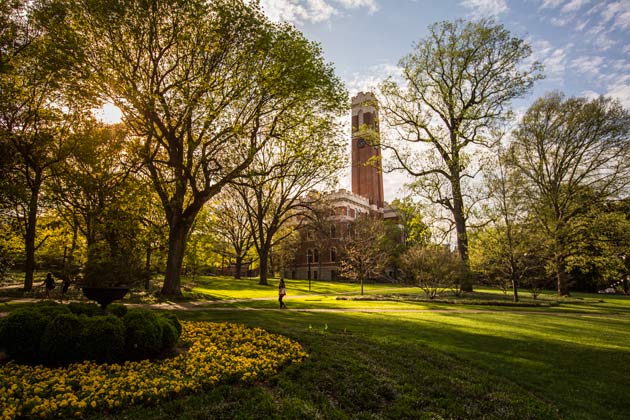 The intersections of tenure status, gender, race/ethnicity and faculty title for all full-time Vanderbilt University-employed faculty members are represented in a new report released March 11. The report is designed to support awareness and transparency related to the size and diversity of Vanderbilt University faculty and includes data as of November 2018 for all provost-reporting faculty.
"Transparency surrounding the composition of our faculty is critical to understanding the university as a whole and to developing needed polices, practices and resources that support our faculty," Provost and Vice Chancellor for Academic Affairs Susan R. Wente said. "We are excited to offer this report to the Vanderbilt community and are committed to continuing to align all areas of our faculty with the university's mission of diversity and inclusion."
The report is available here to the Vanderbilt community and also can be found on the Faculty Gateway and Office of Faculty Affairs websites. It will be updated annually to reflect professorial gains and trends.
"This report will provide faculty members with valuable information as a baseline of our colleges and schools, and it will help to identify potential areas for growth through the hiring process," noted William H. Robinson, associate dean for academic success and professor of electrical and computer engineering, who also chairs the Faculty Senate Standing Committee on Diversity, Equity and Inclusion. "One of the key charges of our committee involves data collection and analysis. This report will serve as a great resource to help enrich the discussions surrounding faculty recruiting and retention, as well as broader discussions of diversity, equity and inclusion in the Faculty Senate and in the university."
If you have questions about the report, please contact the Office of the Vice Provost for Faculty Affairs at vpf@vanderbilt.edu.