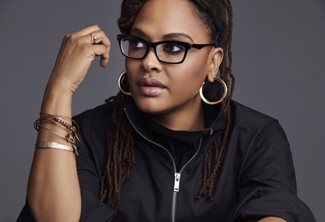 Vanderbilt University's Impact Symposium, one of the oldest university lecture series of its caliber in the nation, this year features Ava DuVernay, whose directorial work includes the Oscar-winning historical drama Selma and the Oscar-nominated 13th; Abby Wambach, soccer champion, Olympic gold medalist and World Cup champion; and Ta-Nehisi Coates, author of the best-selling books The Beautiful Struggle, We Were Eight Years in Power and Between the World and Me, which won the National Book Award in 2015.
All will deliver public lectures at Langford Auditorium March 25-27. DuVernay's lecture on Monday, March 25, begins at 6:30 p.m. Wambach will speak Tuesday, March 26, at 6:30 p.m., and Coates' lecture begins at 7 p.m. on Wednesday, March 27.
The theme of this year's symposium is "Who Are Our Heroes?"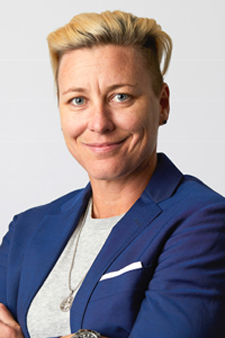 Tickets for each night's lecture are free for Vanderbilt students. Tickets for Vanderbilt faculty and staff are $5. General public tickets are $10. Tickets are available online through Ticket Web.
The Impact Symposium is sponsored by the Vanderbilt University Speakers Committee, an organization of undergraduate students dedicated to enhancing the quality of student life and the Vanderbilt educational experience through attracting and presenting distinguished speakers to the university.
DuVernay, an Academy Award nominee and winner of the Emmy, the BAFTA and the Peabody, is a writer, director, producer and film distributor. In addition to directing Selma and the criminal justice documentary 13th, she also became the highest-grossing black woman filmmaker in American cinema history as director of Disney's A Wrinkle in Time. She is currently in production on her next project based on the infamous case known as The Central Park Five while overseeing production of her hit television series Queen Sugar. Winner of the 2012 Sundance Film Festival's Best Director Prize for her micro-budget film Middle of Nowhere, DuVernay amplifies the work of people of color and women of all kinds through her independent film collective ARRAY, named one of Fast Company's Most Innovative Companies. In 2017, she was featured as one of Fortune magazine's 50 Greatest Culture Leaders and TIME magazine's 100 Most Influential People. DuVernay sits on the boards of the Sundance Institute and Film Independent.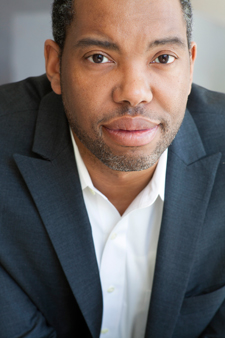 Wambach is the all-time leading scorer in international soccer history with 184 career goals. She was the United States' leading scorer in the 2007 and 2011 Women's World Cup tournaments and the 2004 and 2012 Olympics. She missed Beijing 2008 due to a broken leg. Her ability to wear down defenses with her physical play, aerial game and hard running has long been a key to Team USA's success. After winning the Women's World Cup in 2015, Wambach retired as one of the most dominant players in the history of women's soccer. A true leader on and off the field, Wambach is dedicating the next chapter of her career to fighting for equality and inclusion across industries.
In addition to being a best-selling author, Coates is a recipient of a MacArthur Fellowship and a distinguished writer in residence at New York University's Arthur L. Carter Journalism Institute. He is also the current author of the Marvel comics The Black Panther and Captain America.
This year's Impact Symposium continues a longstanding tradition at Vanderbilt that began in 1964, when a group of Vanderbilt students saw the need to increase the campus's exposure to current issues by providing a symposium in which intellectually challenging—and sometimes controversial—speakers could be heard.
Over the years, Impact programs have brought speakers such as Martin Luther King Jr., George McGovern, Robert McNamara, Jesse Jackson, former presidents Gerald Ford, Jimmy Carter and George H. W. Bush and former British Prime Minister Margaret Thatcher to campus.