Subcommittees formed on campus climate, professional practices, family policies, pay equity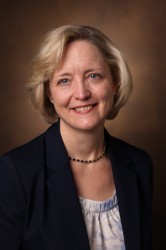 The Provost's Steering Committee for Initiatives Focusing on the Status of Women announced today that it has established four subcommittees to focus on key thematic pillars: institutionalized professional practice; campus climate; pay equity; and parental leave, childcare, and family-friendly policies.
"The success of Vanderbilt is intricately tied to the success of women across our university," said Provost and Vice Chancellor for Academic Affairs Susan R. Wente. "Through the steering committee and its subcommittees, we are reaching across our community to develop innovative new policies and practices for the women who teach, discover, learn and work at Vanderbilt and further the university's mission."
The subcommittees were established as part of the Provost's Women's Initiative, developed by Wente to focus on the status of the broad array of women faculty, students and post-docs across the academic affairs units at Vanderbilt University and ensure that all women are succeeding and supported in the community. The subcommittees will collaborate with the Staff Steering Committee for Women's Initiatives.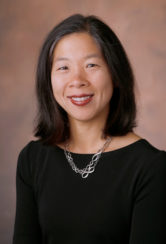 "Members of the Provost's steering committee are taking an intentional, inclusive and evidence-based approach to making positive change for women faculty, students and postdocs at Vanderbilt," said Cindy Kam, chair of the steering committee and William R. Kenan Jr. Professor of Political Science, College of Arts and Science. "These four themes emerged from suggestions from the Vanderbilt community and deliberation among the steering committee members, and they will structure our efforts this spring and into the next academic year."
The four subcommittees have each held an initial meeting to discuss goals, priorities and action items, develop timelines to accomplish the goals and identify additional subcommittee members. The subcommittees, which will be led by current members of the steering committee, are planning to recruit a diverse set of faculty, students and postdocs from across the university. The subcommittee composition will be influenced by school representation as well as areas of expertise.
The subcommittees have established early goals on each focus area, which include:
Institutionalized Professional Practice Subcommittee

Review campus hiring, retention, promotion and mentorship practices.
Conduct a leadership scan to identify the prevalence of women in leadership positions across the institution, from the Board of Trust to department chairs within individual schools and colleges reporting to the Provost.
Campus Climate Subcommittee

Evaluate the campus climate, especially as it relates to perceptions of an individual's safety, inclusion and sense of community at Vanderbilt University.
Understand the impact of sexual and gender harassment on students, postdocs and faculty in Provost-reporting schools and colleges.
Develop a set of recommendations for improving campus climate based on results from recent surveys.
Pay Equity Subcommittee

Conduct a salary survey to evaluate salary equity across the institution for postdocs and faculty in Provost-reporting schools and colleges.
Parental Leave, Childcare, and Family Friendly Policies Subcommittee

Collaborate with the Child and Family Center Advocacy Task Force to support its efforts and goals.
Determine how Vanderbilt can be more family-friendly and communicate its policies most effectively.
Develop policy recommendations to improve parental leave and childcare for Vanderbilt employees.
The four subcommittees will each work to advance their individual goals and those of the overall Provost's Women's Initiative. Through the Women@Vanderbilt website, the initiative will also be seeking feedback later in the spring semester.