Media Inquiries
Latest Stories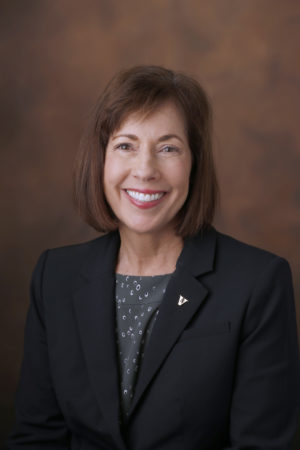 Learn about legendary pirates of the Atlantic world, an upcoming Nashville Opera production, and religion in prison during the spring term of the Osher Lifelong Learning Institute at Vanderbilt.
Other classes will focus on contrasting perceptions of South America's Amazon region, contemporary Christian churches in the South, steel drums, U.S. foreign policy, jazz icon Cole Porter and more.
"Lifelong learners can enjoy academically rigorous classes taught by outstanding Vanderbilt faculty and community experts in a relaxed and supportive environment," said Norma Clippard, program director. "We are open to all those who are 50 and older, with no particular level of education required."
The following classes will begin in late March:
OLLI Steel Drum Band—Advanced, led by Alli Puglisi, steel band instructor, for six Sundays, beginning March 24, from 11 a.m. to 12:30 p.m. This class moves at a fast pace and focuses on learning different styles of music that can be played on pan: Latin, jazz, calypso, reggae, rock and show tunes. Students meet from 11 a.m. to 12:30 p.m. each session at the Blair School of Music.
OLLI Steel Drum Band—Beginner, taught by Mat Britain, adjunct instructor in music, for six Sundays, beginning March 24, from 1 to 2:30 p.m. No musical experience is needed to join this hands-on class, which also meets at the Blair School of Music.
The Medieval Spains: Fifth Century to 1492, explores the complicated and compelling history of Spain from shortly after the fall of the Roman Empire until the end of the 15th century. Howard Miller, associate professor of history, politics and philosophy at Lipscomb University, will focus on the development of a culture that blended Islamic, Christian and Jewish elements and helped pull Europe out of the Middle Ages. The class will meet for six Mondays, beginning March 25, at St. George's Episcopal Church.
Religion in Prison, looks at inmate religious rights and practices in the context of a sharp increase in the number of religious lawsuits in prison during the past 20 years. The class is taught by Ronald G. Turner, retired director of Religious and Volunteer Services at the Tennessee Department of Correction, and David W. Phipps Jr., re-entry supervisor with the Tennessee Prison Outreach Ministry. Students will gather for six Tuesdays, starting March 26, from 9:30 to 10:45 a.m. at The Temple.
A Voracious Appetite for Words: Memorable Food Moments in Spanish Language Literature, takes students on a journey through literary history to see how writers use food and eating as forms of poetic expression and metaphors in selected works that include Don Quixote and Like Water for Chocolate. Cynthia Wasick, senior lecturer in the Department of Spanish and Portuguese, will teach the class, scheduled for six Tuesdays, beginning March 26, from 11 a.m. to 12:15 p.m. at The Temple.
Great Decisions: Foreign Policy Discussion, focuses on the most critical global issues facing the United States today. Students will read the Great Decisions Briefing Book and take part in a discussion group led by Keith Simmons, a Nashville attorney and OLLI member. The sessions are scheduled for eight Tuesdays, beginning March 26, from 1:30 to 3 p.m. at the First Amendment Center.  
Visions of Amazonia, examines how writers and filmmakers have reacted to and portrayed this distinctive region, especially the contrasting visions of the Amazon as a tropical paradise and a green hell. Marshall Eakin, Distinguished Professor of History, will teach the class, which meets for six Wednesdays, beginning March 27, from 11:15 a.m. to 12:30 p.m. at The Commons Center.
Contemporary Christianities in the American South, based on the book Strangers and Friends at the Welcome Table by James Hudnut-Beumler, Anne Potter Wilson Distinguished Professor of American Religious History. Hudnut-Beumler will discuss the unexpected blossoming diversity in theology, practice and outlook among Christians living in the South. Students will meet for six Thursdays, starting March 28, from 9:30 to 10:45 a.m. at the Lentz Public Health Center.
Deep River: Mysticism and Ethics in the Preaching of Howard Thurman, focuses on an esteemed 20th century minister who was a mentor to Martin Luther King Jr. and other civil rights leaders. Amy Steele, PhD'12 and MDiv'00, who wrote her doctoral thesis on Thurman, leads the class. She is also assistant dean for student life at the Divinity School. The class is scheduled for six Thursdays, beginning March 28, from 11 a.m. to 12:15 p.m. at the Lentz Public Health Center.
OLLI Nashville Opera, a single-day course in two parts, will offer a behind-the-scenes look with John Hoomes, CEO and artistic director, at creating this season's production of Tales of Hoffman. Students can then observe Act I in the opera center's rehearsal space. The class will meet March 28, from 2 to 3:30 p.m. and 7 to 8:15 p.m., at the Noah Liff Opera Center.
Religious Questions in William Faulkner's Novel 'Light in August,' taught by Victor Judge, assistant dean for academic affairs and lecturer at the Divinity School. By reading the 21 chapters of the novel in conjunction with the 21 chapters of the Gospel of John, students will explore how Faulkner relocates the linguistic domain of scripture within the life of the novel's protagonist. The class will meet for five Fridays, starting March 29, from 11 a.m. to 12:15 p.m. at West End United Methodist Church.
Pirates of the Atlantic World, taught by Angela Sutton, postdoctoral fellow, College of Arts and Science. Using primary source documents from both pirates and those who survived them, as well as those who tried to get rid of them, the class will gain a broader understanding of what historians call the Golden Age of Piracy. Students will meet for five Fridays, beginning April 5, from 9:30 to 10:45 a.m. at West End United Methodist Church.
OLLI at the Nashville Jazz Workshop, a single-session class on April 17. Students will dine during a 90-minute jazz lunch focused on American composer Cole Porter and some of his most beloved songs. The class will meet from 1 to 2:30 p.m. at the Nashville Jazz Workshop.
OLLI at the Nashville Rep, led by Rene Copeland, artistic director. Students can choose three plays to attend during the Ingram New Works Festival after having the opportunity to hear about all of them in advance. All plays receive two readings by professional actors during the festival, which runs May 8-18. Each reading is followed by a talk-back with the playwright. The readings are at 7 p.m. each evening with the location to be determined.
Registration for the classes is open through March 8. To enroll or learn more information about the classes, visit the institute's website, or contact Norma Clippard at (615) 343-0700.