Media Inquiries
Latest Stories
By Jane Hirtle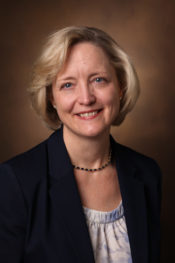 Proposal submissions will open on March 14 for Ancora Innovation, LLC, with a due date of April 15 at 6 p.m. This is the second request for proposals to Ancora since Vanderbilt and Deerfield launched their collaboration in 2018 with a commitment from Deerfield of up to $65 million in initial funding over five years to support promising drug discovery research.
"Ancora enables Vanderbilt researchers to bring their potentially life-saving discoveries rapidly to market to cure disease," said Provost and Vice Chancellor for Academic Affairs Susan R. Wente. "I encourage all interested faculty to take advantage of this unique opportunity."
Anticipation for this second request for proposals has been building since the announcement of Ancora's first major funding awards in November 2018. Carrie Jones, assistant professor of pharmacology, and Craig Lindsley, professor of pharmacology, biochemistry and chemistry, will be leading a two-year project to discover and advance pharmaceuticals for the prevention and treatment of opioid use disorders, while Lindsley and Jeffrey Conn, Lee E. Limbird Professor of Pharmacology, will lead a two-year project to discover and advance pharmaceuticals to treat dystonia and other movement disorders.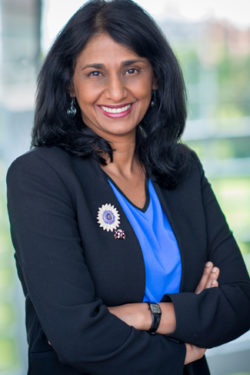 "Ancora partners Vanderbilt's innovative research with Deerfield's development expertise to accelerate drug discovery projects like these that could not be funded otherwise," Vice Provost for Research Padma Raghavan said. "Alan Bentley and his team at the Center for Technology Transfer and Commercialization have been instrumental in developing the new focus on therapeutic antibodies in this request for proposals with Deerfield."
While the new request for proposals is open to all drug discovery projects, there is a special emphasis on therapeutic antibodies. In support of this new direction, the Office of the Vice Provost for Research, in conjunction with the Center for Technology Transfer and Commercialization and the Vanderbilt Institute for Chemical Biology, partnered with Deerfield in January 2019 to host a Therapeutic Antibody Discovery and Development event. The event brought together experts to discuss and review the state of the art in the field for the benefit of Vanderbilt researchers interested in pursuing the discovery of therapeutic antibodies against novel targets.
As was the case with the inaugural 2018 request for proposals, the latest round of proposals will be reviewed by a joint operations committee composed of an equal number of Vanderbilt and Deerfield representatives. The selection process will have two stages, with the open call for pre-proposals in March followed by select invitations to submit full proposals, which will ensue in mid-June.
Interested researchers are strongly encouraged to attend an information session on March 12 at 2 p.m. in Medical Research Building III, Room 1220, where representatives from Vanderbilt and Deerfield will be on site to describe the attributes that make a project competitive for consideration. The information session slides will be made available by the Office of the Vice Provost for Research, and a link to submit pre-proposals will be provided through the Vanderbilt Center for Technology Transfer and Commercialization website.