What role did the Olympic ban on South Africa in athletic competition play in the demise of Apartheid? What made the U.S. movement to boycott the 1936 Olympic Games in Berlin unsuccessful? These questions and more will be examined critically and discussed at the upcoming Sports and Society Initiative event "Boycotts and the Olympics" on Feb. 28 from 11:30 a.m. to 1 p.m. at the McGugin Center's Football Meeting Room.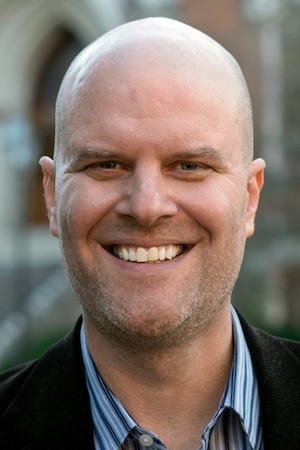 Boycotts have long served as a vehicle for change in culture and society, and the Olympic Games have often provided a platform for the social, political and economic issues of the day to be elevated to the global stage. During this program, Andrew Maraniss, visiting author at Vanderbilt, will explore the ways in which boycotts and protest have shaped public discourse, policy reform and social movements throughout the world.
In addition to his role as visiting author with Vanderbilt University Athletics, Maraniss is The New York Times best-selling author of Strong Inside, which details the story of Vanderbilt varsity basketball player Perry Wallace, who was the first African American varsity basketball player in the Southeastern Conference. The book was awarded the 2015 Lillian Smith Book Award and received the lone Special Recognition honor at the 2015 RFK Book Awards. Maraniss is also a contributor to ESPN's TheUndefeated.com and has appeared on several national media programs, including NPR's All Things Considered and Only A Game, NBC's Meet The Press, ESPN's Keith Olbermann Show, the SEC Network's Paul Finebaum Show and more.
The Feb. 28 program is free and open to the public, and light refreshments will be served. Public parking is available in the 25th Avenue Garage. To find books and resources about boycotts and the Olympics prior to the event, visit the Sports and Society research guide. For more information on this program and upcoming programs in the series, visit the Sports and Society Initiative website.
The Sports and Society Initiative was launched in January 2018 by former Vice Chancellor for Athletics and University Affairs and Athletics Director David Williams II, who died Friday, Feb. 8. Click here to learn more about Williams and the extraordinary impact he had on Vanderbilt, college athletics and higher education.