The Faculty Senate has launched a new blog aimed at representing the interests of Vanderbilt faculty by investigating and addressing their frequently asked questions and connecting faculty members with relevant campus experts and resources.
Called "Faculty Engaged," the blog seeks to provide useful information as well as in-depth answers to queries that may not rise to the level of investigation by a Faculty Senate standing committee or task force.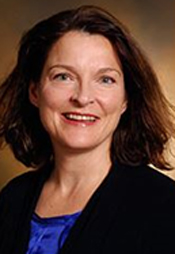 "One of our primary goals this academic year has been opening up new avenues of communication between our faculty and the senate's Executive Committee, as well as giving voice to faculty questions and concerns before university administrators," said Faculty Senate Chair Victoria Greene, professor of physics and holder of the Stevenson Chair in Physics. "Through the Faculty Engaged blog, we strive to be another touch point for faculty and to foster dialogue to better serve their needs."
Questions tackled by the blog range from the practical to the philosophical. Recent posts address regulations governing the Dependent Tuition Benefit, when to seek assistance from the Export Compliance Program, and an in-depth discussion of the university's strategic investment in Opportunity Vanderbilt written by Vice Provost for University Enrollment Affairs and Dean of Admissions and Financial Aid Douglas Christiansen.
The blog is designed to provide a forum for faculty when they're unsure where best to seek information, and it leverages the Faculty Senate's unique access to campus experts and administrators.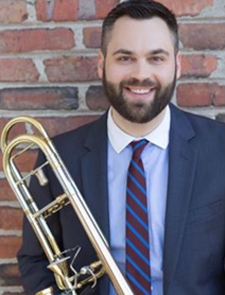 "My time this year on the Faculty Senate's Executive Committee has allowed me to hear firsthand from university administrators, and that interaction has led to a deeper understanding on a variety of issues," said Faculty Senate Vice Chair Jeremy Wilson, associate professor of trombone. "As faculty, we are trained to be curious, to ask questions, to investigate topics and to seek answers supported by data. Our goal with the Faculty Engaged blog is to offer a similar level of inquiry and transparency to help faculty be better informed about the university."
Read the Faculty Engaged blog. >>
Topics to be addressed in upcoming blog posts include parking and mobility at Vanderbilt, safety guidelines for electric scooter use on campus, and the university's investment in residential colleges.
Faculty who wish to submit a question for the Faculty Engaged blog can do so by completing the form found on the Faculty Senate Portal, or by contacting the Executive Committee or individual senate members.
To keep up with the latest blog posts, be sure to follow the Vanderbilt Faculty Senate on Facebook at Facebook.com/VandySenate or on Twitter @vandysenate.