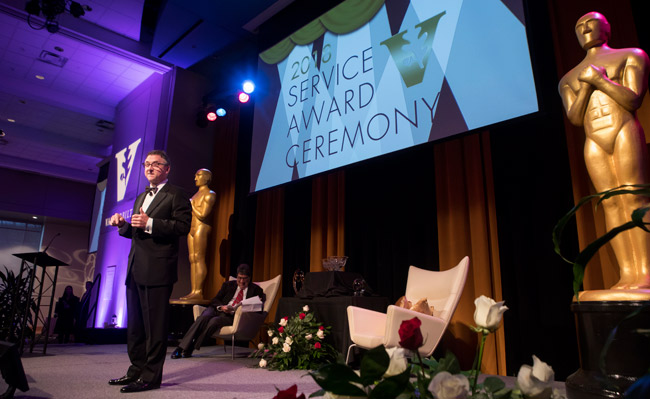 University staff marking 20 years or more of service also recognized at Feb. 20 event
Vanderbilt University honored employees who reached significant service milestones in calendar year 2018 and handed out two of its highest awards for staff during the Service Award Ceremony Feb. 20 at the Student Life Center.
The annual event was hosted by Chancellor Nicholas S. Zeppos, with Vice Chancellor for Information Technology John Lutz serving as master of ceremonies.
"I am amazed at the pace of change in our world and at Vanderbilt. But for all that change, I'd like to emphasize the importance of longevity, traditions and experience," Zeppos said. "The constancy of change—with the lovely breadth of experience here—is really what makes Vanderbilt extraordinary.
"Today we salute your achievements, and we will continue to learn from your experience," he said.
Some 851 honorees across 212 departments celebrated service milestones in 2018. Those celebrating 20 years or more of service were recognized at the ceremony.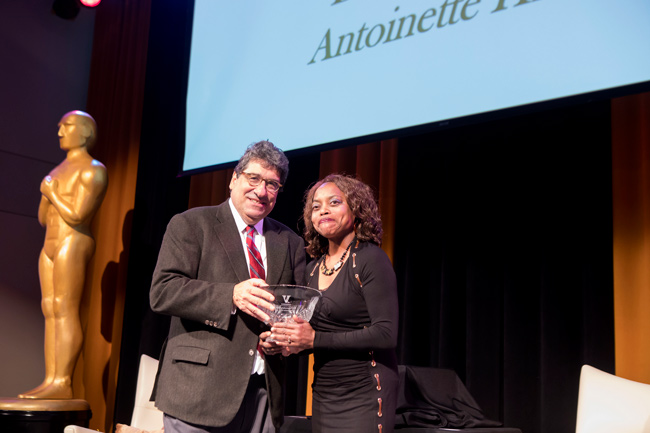 In addition, Vanderbilt gave the Commodore Award, the university's highest staff honor, to Antoinette Hicks, manager in Campus Dining, and Dennis Spann, administrative officer for facilities at the School of Nursing. The Commodore Award recognizes staff members who have made significant contributions to the university's pursuit of excellence in education, research and community service each year.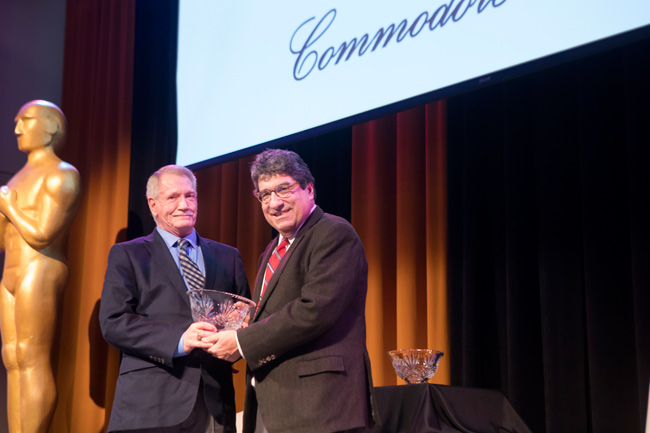 Vice Chancellor for Equity, Diversity and Inclusion and Chief Diversity Officer James E. Page Jr. was on hand to award the Equity, Diversity and Inclusion Diversity Leadership Award. This award recognizes individual staff and teams who demonstrate exemplary leadership that manifests the ideals of equity, diversity and inclusion into practical action within the Vanderbilt University community.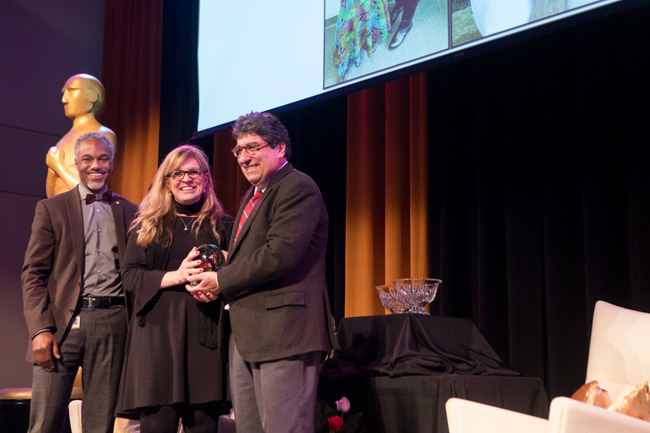 Michelle Halman, recruiting and training manager for Campus Dining, received the individual award. The Human Resources Diversity and Inclusion Committee received the team award. The HR team includes Pam Brown, Tanya Brown, Clair Brigman, Rosie Carter, Jennifer Garcia, Nicole George, Scott Glasgow, Stacey McCarty, Yasmine Mukahal, Katelyn Pezzati, Cleo Rucker, Nancy Sanders and Courtney Vogelpohl.