Arts and Humanities micro-grants fund three new faculty projects
by
Ann Marie Deer Owens
Feb. 21, 2019, 10:30 AM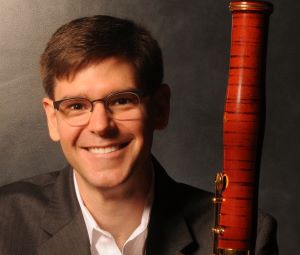 Three Vanderbilt faculty members—Peter Kolkay, Thomas Verrier and Aimi Hamraie—recently received funding through the Arts and Humanities Rapid Response Micro-Grant program to enhance the arts and humanities.
All full-time, Provost-reporting faculty are eligible to apply for this new internal funding mechanism. Applications are accepted on a rolling basis through June 1, 2019.
Launched in 2018 by the Office of the Provost, this funding program aims to provide faculty the ability to seize opportunities and carry out new collaborations, ventures, projects or outreach related to the arts and humanities.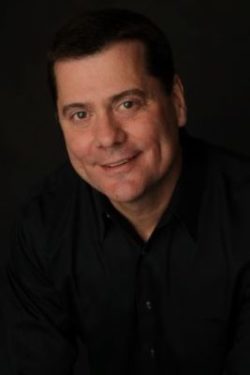 Kolkay, associate professor of bassoon, won funding to travel to New York City's Weill Recital Hall inside Carnegie Hall to perform at the chamber music recital earlier this month. The performance provided Kolkay the opportunity to join the esteemed list of musicians to have played a Carnegie Hall recital.
The trip also allowed Kolkay to interact with colleagues from across the musical spectrum and provided him the opportunity to continue his long-term research project focused on the commissioning, performance and recording of new works for bassoon and string quartet.
Verrier, associate professor and director of wind studies, was awarded funding to host Blair School of Music's Latin American Initiatives and Resources Conductors Symposium in April. The event will be the first bilingual English-Spanish concert band/wind ensemble conducting symposium in the United States.
Verrier and Jose Sibaja, associate professor of trumpet, are partnering with University of Costa Rica Orchestra Director Alejandro Gutierrez Mena to plan the three-day symposium. The event will bring together musicians from different regions and several countries, and participants will learn broader cultural and sociological perspective and a set of skills and teaching strategies that they can take with them upon the conclusion of the symposium.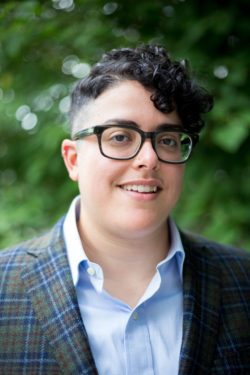 Hamraie, assistant professor of medicine, health and society, is using their micro-grant to launch a podcast that investigates the artistic, cultural and critical contributions of disabled designers and accessibility-centered design projects for creating a more inclusive, equitable and livable world.
Titled "Contra*," the podcast employs an interview and commentary format, with each episode featuring students and faculty interviewing a leader in disability-related critical design, performance, arts curation and other cultural practices. The podcast launched Jan. 14.
For more information on the application process for these micro-grants, contact Schyler Turrin in the Office of Cross-College Initiatives.
Christian Anderson contributed to this story.