Recent Books, Winter 2019
by
Jim Patterson
Feb. 20, 2019, 4:23 PM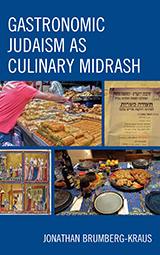 Gastronomic Judaism as Culinary Midrash (2018, Lexington/Rowman & Littlefield) by Jonathan Brumberg-Kraus, MA'86, PhD'91
This book is about who and how one makes food Jewish. Brumberg-Kraus questions Jewish identity in particular, and identity generally as something fixed, stable, singular and unintentional and Jewish food choices as situational, often temporary, expressions of Jewish identity. The book addresses the tension between what Jewish "authoritative" textual sources and their proponents say is Jewish food and Jewish eating, and what Jews actually eat. Using examples from his experience, Brumberg-Kraus describes the improvisational characteristics of gastronomic Judaism as the interplay of texts, tastes, artifacts and everyday practices, not only in the classic sacred texts, but also in Jewish cookbooks and internet blogs on Jewish home cooking and within other sources.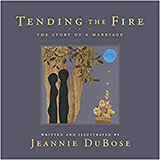 Tending the Fire: The Story of a Marriage (2019, Beaver's Pond Press) by Jeannie DuBose, BA'83
What makes love endure? How does one keep the fire burning? DuBose answers these questions by sharing an intimate look inside her own marriage as she and her husband grow through junctures both bumpy and beautiful. Accompanied by original illustrations, this meditation invites readers to explore the evolution of love, whether as a longtime partner, on the precipice of new romance, or flying solo.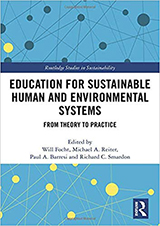 Education for Sustainable Human and Environmental Systems: From Theory to Practice (Routledge Studies in Sustainability) (2019, Routledge) edited by Will Focht, BE'79, Michael A. Reiter, Paul A. Barresi, Richard C. Smardon
The goal of Sustainable Human and Environmental Systems education is to prepare students to facilitate social learning in communities that builds knowledge of, capacity for and commitment to sustainability to facilitate the emergence of sustainable societies. The SHES approach to sustainability education relies on complexity-based systems thinking that transcends disciplinary boundaries. This book provides a comprehensive guide to the SHES approach, including its rationale and theoretical foundation, its pedagogy and practical applications in curricula, and ways to support the approach through institutional administration.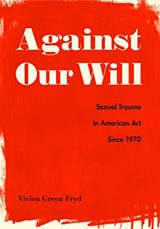 Against Our Will: Sexual Trauma in American Art Since 1970 (2019, Pennsylvania State University Press) by Vivien Green Fryd, professor of history of art, professor of American Studies
As part of the feminist movement of the 1970s, female artists began consciously using their works to challenge social conceptions and the legal definitions of rape and incest and to shift the dominant narrative of violence against women. This book charts this decades-long radical intervention through an art-historical lens. Fryd shows how American artists such as Suzanne Lacy, Leslie Labowitz, Faith Ringgold, Judy Chicago and Kara Walker insisted on ending the silence surrounding sexual violence and helped construct an anti-rape, anti-incest counternarrative that remains vibrant today.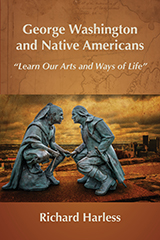 George Washington and Native Americans: "Learn Our Arts and Ways of Life" (2019, University of Virginia Press) by Richard Harless, BA'65
During the American Revolution, Washington made it clear that he welcomed Indian allies as friends but would do his utmost to crush Indian enemies. As president, he sought to implement a program to teach Native Americans methods of agriculture and provide the implements of husbandry that would enable them to become proficient farmers. Yet he discovered that his government could not protect Indian lands as guaranteed in countless treaties, and the hunger for Indian land by white settlers was so rapacious that it could not be controlled by an inadequate federal military establishment.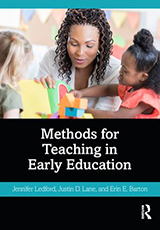 Methods for Teaching in Early Education (2019, Routledge) by Jennifer Ledford, assistant professor of special education; Justin D. Lane; and Erin E. Barton, associate professor of special education
 A comprehensive textbook offering a thorough introduction to early childhood teaching methods, this volume offers a particular focus on inclusive practices. Aligned with both NAEYC standards and CEC's Division for Early Childhood recommended practices, the text explores various early childhood teaching principles and strategies, providing useful guidance for identifying and choosing between approaches. Covering topics from child-directed strategies to working with professionals in early childhood, the authors provide extensive support to prepare teachers for classroom planning and instruction.
"These Kids Are Out of Control": Why We Must Reimagine "Classroom Management"  for Equity (2018, Corwin) by H. Richard Milner, Cornelius Vanderbilt Professor of Teaching and Learning; Heather B. (Bossert) Cunningham; Lori Delale-O′Connor; and Erika Gold Kestenberg
This is a book on what classroom learning could be if teachers aspire to co-create more culturally responsive and equitable environments―environments that are safe, affirming, learner-centered, intellectually challenging and engaging. If teachers create the kind of places where students want to be. … A critically important resource for teachers and administrators alike, "These Kids Are Out of Control" details the specific practices, tools, beliefs, dispositions and mindsets that are essential to better serving the complex needs of diverse learners, especially marginalized students.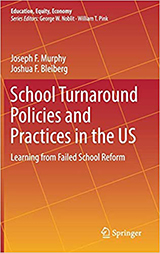 School Turnaround Policies and Practices in the U.S.: Learning from Failed School Reform (Education, Equity, Economy) (2019, Springer) by Joseph F. Murphy, Frank W. Mayborn Professor of Education; and Joshua F. Bleiberg
Providing an analysis of what is known about turning around "failing" schools in the United States, the book starts with an in-depth examination of the barriers that hinder action on turnaround work and analyzes the reasons why some schools that find themselves in serious academic trouble fail in their efforts to turn themselves around. Covered in this volume are critical explanations for failed turnaround efforts such as failure to attend to issues of sustainability and the misuse of test data. The volume concludes by examining what can be done to overcome problems that cause failure for turnaround schools and reviews ideas in the core technology of schooling: curriculum, instruction and assessment.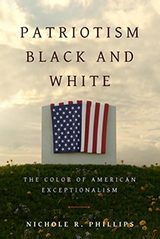 Patriotism Black and White: The Color of American Exceptionalism (2018, Baylor University Press) by Nichole R. Phillips, MA'09, PhD'12
Patriotism Black and White investigates the relationship between patriotism and civil religion in a politically populist community comprised of black and white evangelicals in rural Tennessee. By measuring the effort to remember national sacrifice, Patriotism Black and White probes deeply into how patriotism funds civil religion in light of two changes to America—the election of its first black president and the initiation of a modern, religiously inspired war.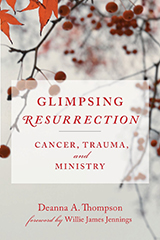 Glimpsing Resurrection: Cancer, Trauma, and Ministry (2018, Westminster John Knox Press) by Deanna A. Thompson, PhD'98
In Glimpsing Resurrection, Thompson combines recent trauma research with first-person narrative to provide insight into the traumatic dimensions of living with a serious illness. Her aim is to help those who are ill and those who care for and minister to them deepen their understanding of how best to offer support. The book focuses less on the "why" to help readers instead come to terms with the "how" of living with a serious disease. In particular, Thompson provides a framework and concrete suggestions for how to be a church where those who are undone by illness can be undone, as well as a place that can love and support their hope.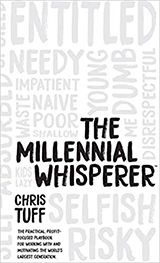 The Millennial Whisperer: The Practical, Profit-Focused Playbook for Working With and Motivating the World's Largest Generation (2019, Morgan James) by Chris Tuff, BS'03
The Millennial generation is the largest, most diverse generation in the history of the United States and will make up 75 percent of the workforce by 2030. In this book, Tuff puts into context the ways Millennials differ from previous generations and shares practical steps companies and leaders can take to immediately boost productivity and build a corporate culture in which Millennials can thrive, establish effective rewards systems at lower cost and address disciplinary methods effectively.