Media Inquiries
Latest Stories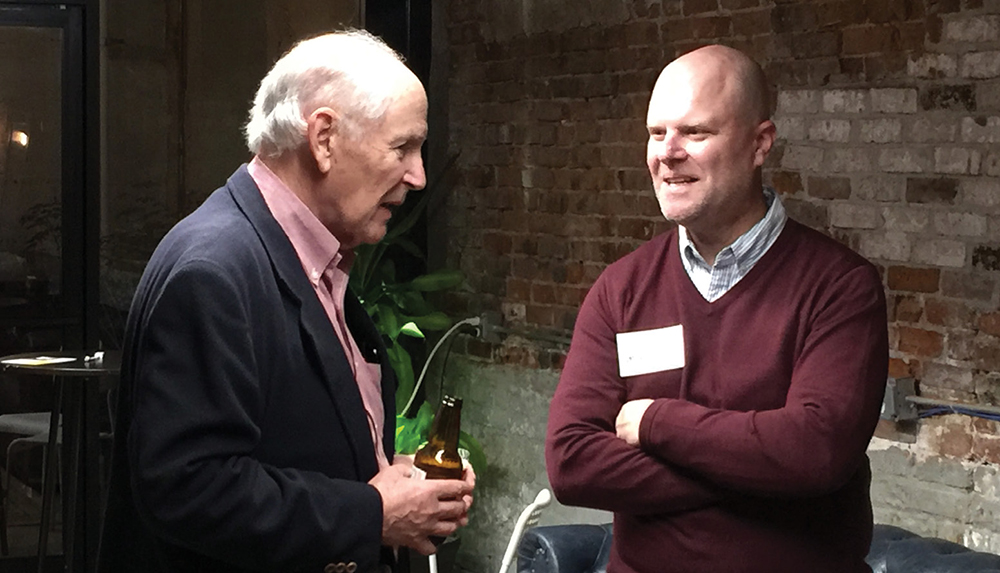 The New York Times best-selling book Strong Inside shares the trailblazing Vanderbilt experience of Perry Wallace, BE'70. The story has resonated with alumni everywhere, and Commodore Classrooms events have provided author Andrew Maraniss, BA'92, visiting author of Vanderbilt Athletics, a venue at which to lead engaging conversations about this important part of Vanderbilt's history with alumni in eight chapter cities.
"The Commodore Classrooms have created an opportunity for alumni of all ages to share their experiences as Vanderbilt students and how they relate to Perry's," says Maraniss. "I think everyone comes away with a deeper appreciation for Perry's role as a pioneer, Vanderbilt's place in history, and the things we as alumni can do today to help make our alma mater a great place for all students."
Steven Walder, BA'84, who attended the Los Angeles Vanderbilt Chapter classroom featuring Maraniss, shares how alumni learned from each other through their discussions.
"With tact and respect, Andrew's presentation led a courageous conversation among the alumni and guests about race at Vanderbilt," says Walder. "It was particularly poignant because one of the participants was Perry Wallace's roommate, who shared personal stories about the African American student experience at that time."
The conversation was collegial and helped bring the alumni closer together.
"As a group we opened up about our experiences, and I really enjoyed engaging in a lively conversation with everyone," concludes Walder. "We were able to learn from each other with both seriousness and laughter."
Learn more about Commodore Classrooms and other alumni programs that feature Vanderbilt faculty at vu.edu/lifelong-learning.
—MATT ANDERSON