Media Inquiries
Latest Stories
By H. Richard Milner IV
Of all the challenges that vex black parents, perhaps none is more frustrating than to be forced to send their children to schools where their children's talents are unrecognized, overlooked, ignored or even squashed.
As I argue in my book, Rac(e)ing to Class: Confronting Poverty and Race in Schools and Classrooms (2015, Harvard Education Press), teaching in a way that recognizes the strengths of black students takes considerable training. This is especially true in a system where the majority of teachers are white and middle class.
As a scholar of race and urban teacher education, I see a major disconnect between what schools offer black students and the realities that many black students face outside the classroom.
Given how often public schools fail black children, as Jacqueline Irvine describes in her book, Black Students and School Failure (1990, Greenwood Press), the allure of a "college prep" school, even if it is in a nontraditional school environment, becomes easy to understand. Such a school is seen not only as an alternative to the regular public schools but also as the doorway to the most elite educational institutions of higher education in the nation and all that earning a degree from one of those institutions entails.
As one of many scholars who studies the interplay of race, culture and education, I believe the true measure of a school's worth is not the extent to which its students get accepted into elite institutions. Rather, I'd measure a school by the degree to which it inspires students to engage in collective efforts to improve the human condition. This is particularly important for black students in the United States, who hail from a population that experiences gross disparities in a broad range of areas—from wealth, education and justice to infant mortality and life expectancy.
Educational researcher Gloria Ladson-Billings has questioned the overemphasis on test scores. She has stressed the need to reframe the way society thinks about education—to go from focusing on the so-called "achievement gap" to considering an "education debt" that reflects how much more should be invested in the education of children from economically disadvantaged backgrounds. I have stressed the need to focus not on achievement gaps but rather on "opportunity gaps" that show inequities in systems, structures and practices, among other factors, that can prevent children from reaching their potential.
Given the unique history that evolves from slavery, Jim Crow, and other forms of discrimination and the many ways in which they have impacted black identity and success, educators must also work to create environments that equip black students with knowledge and skills they need to analyze, critique, question and write about the ways in which they've been miseducated. To be clear, we should not blame educators for the multidimensional challenges we face in education, but we should provide tools to help them more deeply understand and support these students.
Even at its best, if a school's focus is primarily concerned with test prep, it is not a truly transformative school, the kind that black students need and deserve.
True transformative schools don't just work to help black students better fit into the existing educational and social system. They don't just want to contribute another "beat the odds" story about how so-called "merit" and "hard work" can help black students overcome centuries and decades of class and race inequity and oppression.
What black students need more than anything else is less schooling and more education.
Schooling is "a process intended to perpetuate and maintain the society's existing power relations and the institutional structures that support those arrangements," as Mwalimu J. Shujaa states in Too Much Schooling, Too Little Education: A Paradox of Black Life in White Societies (1994, Africa World Press).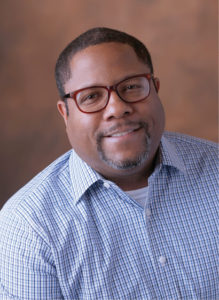 Education, on the other hand, is an emancipatory process of lifelong learning that enables students to study and read the broader society and work to disrupt injustice.
Charter and private schools that just want to "school" black students well enough to get into the Ivy Leagues so that they can earn a degree, acquire material things and the trappings of success, all the while fitting into the existing power structure, are problematic. Such schools may appeal to black families because of their negative experiences in traditional public schools, but they don't really enable students to challenge the status quo.
Indeed, as Audre Lorde has argued, the "master's tools will never dismantle the master's house." And as James Baldwin stressed in his famous "A Talk to Teachers," during these times of anti-blackness, racism, xenophobia and discrimination writ large, it is time to "go for broke" in order to teach black children to break out of the existing social order. In order to do that, educators must radically shift what education is—and who decides what counts as academic and social success.
A version of this article was originally published on The Conversation on Dec. 18, 2018.
---
H. Richard Milner IV is Cornelius Vanderbilt Professor of Teaching and Learning at Peabody College of education and human development.
---