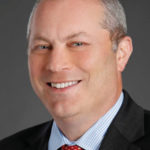 Few times in my life has this concept been more evident than while I was a student at Vanderbilt. With access to a broad range of ideas and perspectives, I quickly understood the importance of engaging individuals whose lives and stories could impact my own.
At Vanderbilt, I was introduced to a larger world and made to feel more connected to it—and not distantly connected, either. Vanderbilt's commitment to fostering an exceptional learning environment made it possible for me, a young student from Scarsdale, New York, to access world-class faculty—individuals situated at the heart of industry and ideas.
The opportunity to interact with global subject experts shaped my perspective and helped forge skills that made the difference in my trajectory. Two professors in particular made a special impression: Ben-Zion Zilberfarb and Donald Ault.
Zilberfarb was an impressive scholar, a visiting professor who had served as director general for Israel's Ministry of Finance. Not only did he give us regular access to an international perspective, but he also brought significant real-world expertise.
Ault was a well-regarded William Blake scholar, considered by many to be the foremost authority on Donald Duck comics. As a highlight I wrote my final paper on "Soviet Aggressionism Translated through Donald Duck." Professor Ault loved it so much that he referenced me in a scholarly paper he later wrote.
In August, Vanderbilt announced a $25 million Faculty Fellowship Challenge as a follow-up to the successful Chancellor's Chair Challenge, which helped create 18 new faculty chairs. The initiative will fund Chancellor Faculty Fellows, Dean's Faculty Fellows and directorships through a combination of donor funds and unique matches by the university. With this challenge Vanderbilt strengthens its tradition of connecting scholars and teachers. The new Faculty Fellows will enlighten future alumni, help them discover their passions—and who knows? They may even meet an interesting comic book character along the way.
—Dan Lovinger, BA'87