New Fund Helps Make International Travel Accessible to Owen Students
by
Jim Patterson
Feb. 19, 2019, 10:50 AM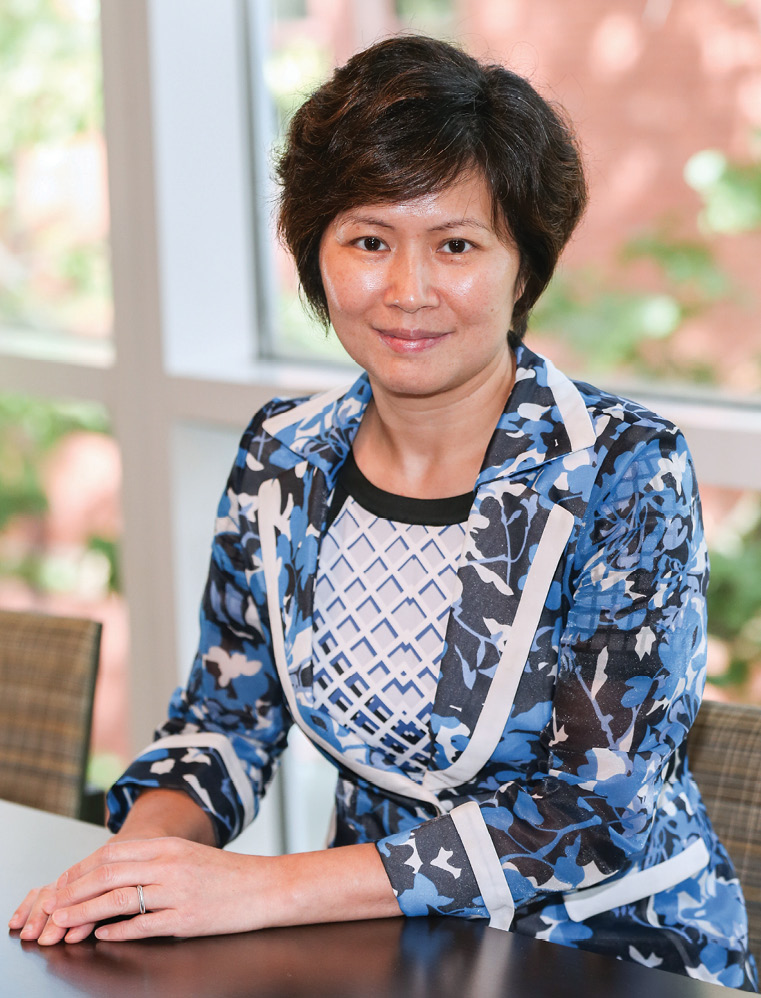 Xiaoyan Jiang, MBA'01, is a strong believer in the transformative power of international travel. While working in global business, she logged addresses in Nashville, Cleveland, Tokyo, Hong Kong and New York. Jiang credits travel as the catalyst that set her on a path to Vanderbilt's Owen Graduate School of Management and motivated her to establish the Sheng Family Study Abroad Fund.
In the late 1990s, Jiang's Beijing-based employer sent her to Brussels as an EU conference interpreter. The experience inspired her desire to see other continents, and she set her sights on business school in the United States. A scholarship made it possible for her to attend Owen, where she forged lifelong connections.
When she began to consider how she could give back to Owen, her experience there inspired Jiang and her husband, Hao Sheng, to establish the study abroad fund with a preference for supporting American students' international travel. In return, Jiang hopes this fund will "indirectly help international students and make the environment easier for them," she says.
The first students to benefit from Jiang's generosity were those traveling with the China Project course taught by Brownlee O. Currey Professor of Management Ray Friedman. The trip "provided a type of learning that is only possible with a personal visit," Friedman says.
This was exactly the impact Jiang envisioned. As she read the students' emails of gratitude, she marveled, "I could see it in action—their perceptions shifted, their worldview expanded."
In addition to helping provide a foundation for her career, Owen—and travel— acted as a matchmaker for Jiang and her husband. "A close friend [Sheng] traveled from Morocco to Nashville to surprise me at my commencement," Jiang recounts. The surprise turned into a life together with their three children. "I feel strongly attached to Owen and have so many beautiful memories. I would pick up my bag and fly to Nashville anytime."
—LILY KANE