Dr. Blair E. Batson, BA'41, MD'44, Role Model for Child Health Care
by
Jim Patterson
Feb. 19, 2019, 10:50 AM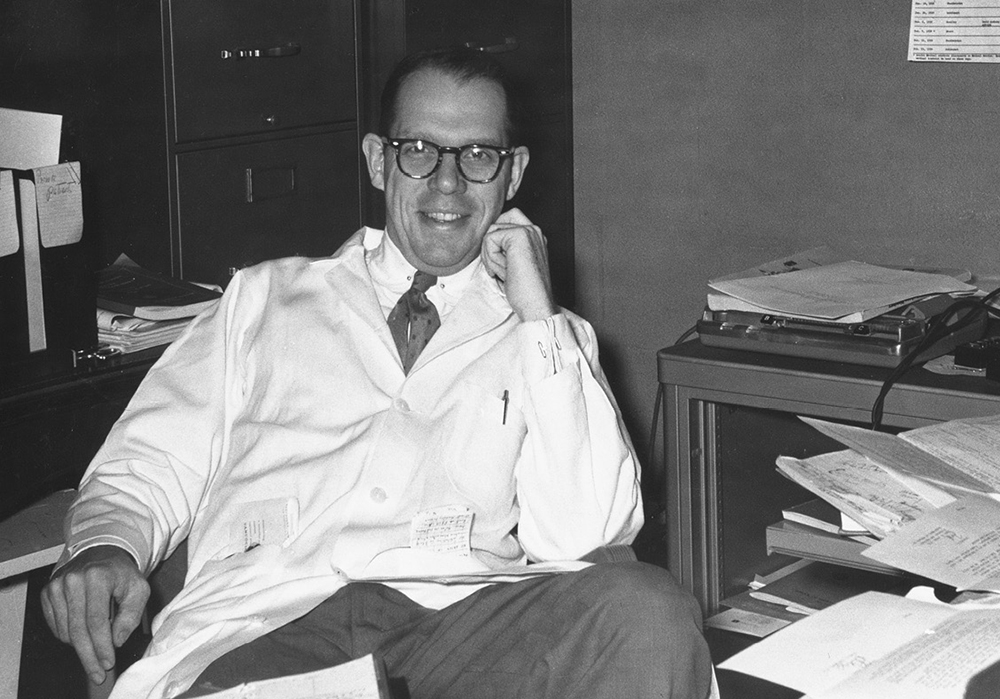 Dr. Blair E. Batson, the first chair of pediatrics at the University of Mississippi Medical Center in Jackson, died Nov. 26, 2018. He was 98.
Dr. LouAnn Woodward, UMMC vice chancellor for health affairs and dean of the School of Medicine, said Batson's importance to the health of children in the state "cannot be overestimated. He truly is the father of organized pediatrics in Mississippi," she said, "and the lives of countless children in our state have been touched through his work."
Batson's successor as chair, Dr. Owen B. Evans, called him "a living archive of pediatric diseases and experiences. And he was a role model for me in how to be a gentleman," Evans said.
Batson earned his B.A. and M.D. at Vanderbilt, where he completed a residency in pediatrics. While an undergraduate, he was president of the student council and of his fraternity, Sigma Chi.
He served in the U.S. Army during World War II and in the U.S. Army Medical Corps from 1946 to 1948 in Giessen, Germany, as ward officer for contagious diseases and pediatrics for the 388th Station Hospital.
From 1949 to 1950 he was chief resident at Vanderbilt and held a faculty appointment from 1949 to 1952.
Batson completed a one-year residency at the Johns Hopkins Hospital and was on the faculty of the Johns Hopkins School of Public Health and the Johns Hopkins School of Medicine from 1952 to 1955. He also received a master of public health degree from Johns Hopkins University.
At 34, Batson was named chair of the Department of Pediatrics at UMMC just two months after the medical center opened its doors to patients in 1955. He officially retired in 1989, although he still taught for years afterward. During his long career, Batson taught more than 3,500 medical students and 240 pediatric residents. He was inducted into the University of Mississippi Alumni Hall of Fame in 1995. In 1996 he was selected as Vanderbilt School of Medicine Distinguished Alumnus of the Year. He received the Humanitarian of the Year tribute from the Epilepsy Foundation of Mississippi in 2000. Batson also received awards for outstanding service from the March of Dimes, the National Easter Seal Society, and the American Academy of Pediatrics District VII. He received an award for leadership and devotion to child health care from the Mississippi Academy of Pediatrics.
In 1997, the new children's hospital was named the Blair E. Batson Hospital for Children in recognition of his lifetime contributions to the health of children in Mississippi. A new addition to the hospital is currently under construction.
Survivors include Batson's only brother, John O. Batson II, BA'48; six nieces and nephews; and four great-nieces and great-nephews.