Media Inquiries
Latest Stories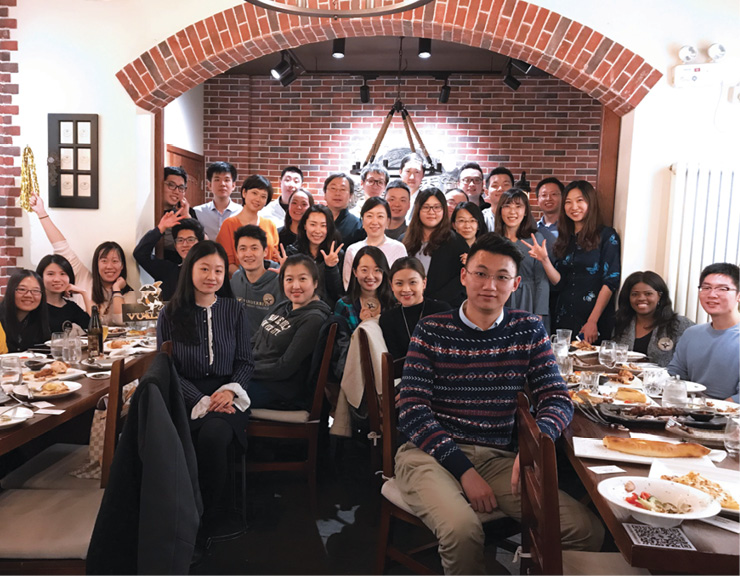 Vanderbilt's impressive worldwide community of more than 140,000 alumni was on display in November with the Alumni Association's fifth annual Networking Night.
More than 1,100 alumni representing a wide range of professions, ages and Vanderbilt degrees gathered on the same night in 38 cities, including Hong Kong, London, Chicago and Portland, Oregon.
"Networking Night continues to be a very popular event and is a fantastic opportunity for alumni to build new connections in their city," says Sarah Whitney Anderson, assistant director for student–alumni engagement. "But we also offer many more resources throughout the year for alumni looking to advance in their current profession or make a career change."
Webinars Led by Career Experts
Alumni Career Services offers free monthly webinars led by nationally recognized career experts, coaches and alumni. "These webinars have covered a wide range of topics, including using writing to build your brand, mastering the interview, and developing career-changing confidence," says Anderson. All webinars also are available on demand at vuconnect.com/expertadvice.
Career Coaches
Professional career coaches are available at a discount to alumni anywhere in the world who are seeking one-on-one support. Learn more at vuconnect.com/careercoaching.
Vanderbilt Alumni LinkedIn Group
With nearly 20,000 members, the official Vanderbilt Alumni LinkedIn group is a great platform for alumni to share their expertise and build their network. Just search for "Vanderbilt Alumni Group" within LinkedIn.
Your Vanderbilt Chapter
Alumni can enjoy networking opportunities all year through their city's Vanderbilt chapter. "Networking breakfasts, happy hours, educational events, community service opportunities and game-watching parties provide just some of the endless opportunities to meet fellow local Commodores at chapter events, and those events can easily lead to business connections," says Anderson. Alumni can find their city's chapter page at vuconnect.com/chapters.
—MATT ANDERSON