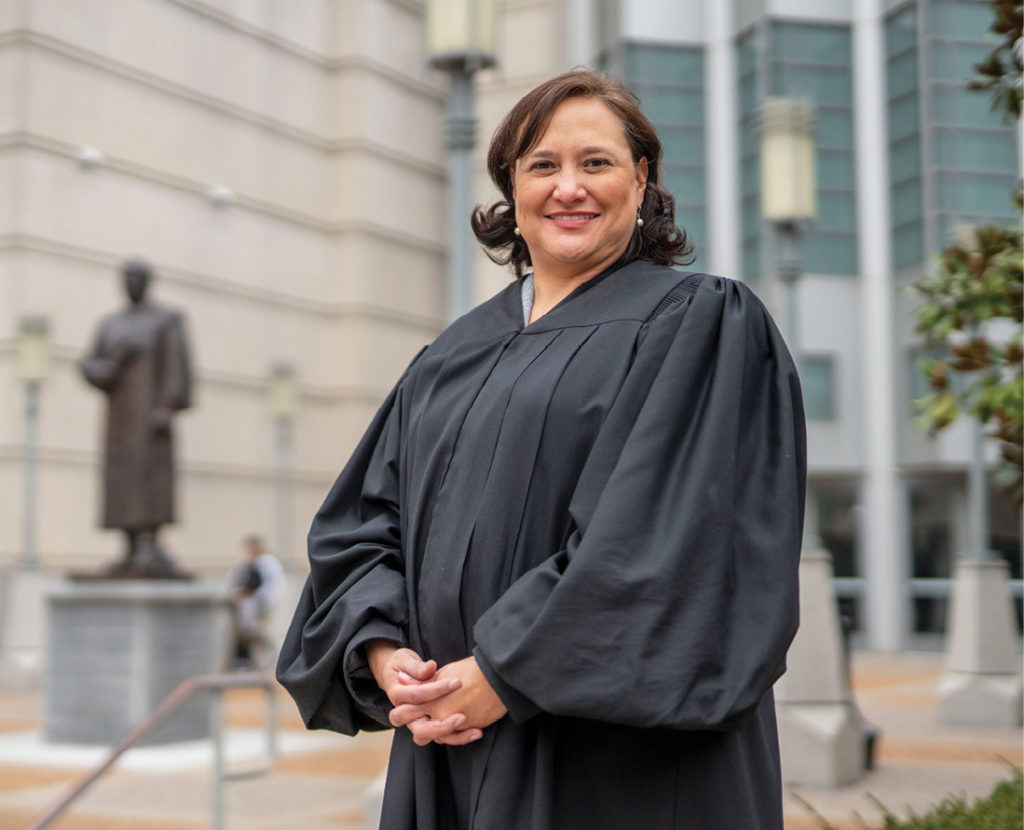 There were no road maps for Ana Escobar to follow when she was elected Nashville's first Latina judge in August. Further, the self-described introvert had to step outside her comfort zone to run for the elective post in Davidson County's General Sessions Court.
"I really had to step things up," says Escobar, who in her previous 20-year legal career, including work as a public defender, prosecuted and defended more than 500 domestic violence cases. A double major in English and political science at Vanderbilt, she took part in her first domestic violence clinic while in law school at George Washington University. "I kept thinking about the women who are trying to flee domestic violence relationships. There are people who rise above things they have no control over, and I needed to find that same courage."
That message powered her way to victory.
Escobar is now one of three specialized judges in the city, with courtrooms dedicated to hearing domestic violence cases for eight months of the year. (In the United States, nearly 20 people per minute—or more than 10 million men and women per year—are physically abused by an intimate partner, according to the National Coalition Against Domestic Violence.)
Escobar, whose family moved to Nashville after fleeing political strife in Colombia in the early 1970s, sees her elevation to the court in a rapidly diversifying city as an important step toward meeting the needs of underrepresented communities.
"There are some judges who, unfortunately, are not as respectful of people who are immigrants, or who don't speak the language," she says. "A passion grew in me when I saw the need for somebody who could do that and could treat them with dignity and respect.
"It's very exciting and humbling to be in this position."
—Andrew Faught