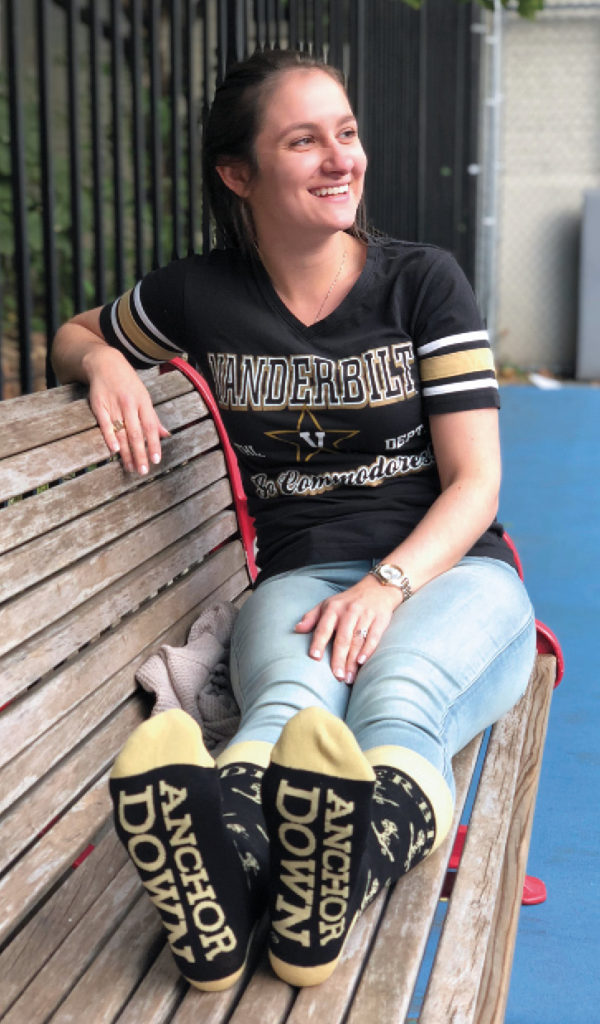 A classroom of elementary school students in New York City is receiving a well-rounded education thanks to their teacher, Sarah D'Amico, BS'16, who returned to her neighborhood after graduation to pass the torch of knowledge and ignite passion for learning.
While in high school D'Amico did not believe attending Vanderbilt was a possibility—but a donor-funded scholarship changed the course of her life.
"I feel fortunate to have met the students and faculty members that I did, and to have had conversations I couldn't have had anywhere else," she says. "Whenever I look back at my time at Vanderbilt, I remember and value the relationships I formed there."
D'Amico recalls being impressed as a sophomore by a senior who was a fellow scholarship recipient. "She helped me consider the impact that a donation to Vanderbilt could make by explaining, 'It's coming back to you—you're paying it forward.'" Later, D'Amico was among the Senior Class Fund committee members who motivated her class to achieve a record-setting class gift.
"I loved the idea that, if everyone participates, they can make a big difference," she says.
Having remained a loyal donor since graduation, D'Amico believes that philanthropy honors a positive shared experience. "Being able to give a little bit makes me feel like I'm still part of the Vanderbilt community," she says. "When you give, it can be really powerful. You feel a connection to the successes of students who are on campus right now. It creates a bond, regardless of how many years ago you graduated."
D'Amico's perspective on the importance of donor involvement was shaped by her opportunity to attend Vanderbilt and her campus activities. Now, when she watches her own students, she understands how gifts to Vanderbilt come full circle. Donor support reaches through her training to better prepare the next generation of leaders.
—LIZ HARRISON