Since the announcement of their arrival in Nashville in September, electric scooters have permeated campus streets and sidewalks.
The university allows electric bike and scooter companies to operate on campus that have permission to operate in Nashville and have also agreed to Vanderbilt-specific guidelines. The guidelines include strict standards regarding staging of scooters, movement of scooters, and other safety procedures and requirements.
A flexible and convenient way to navigate campus, the electric scooters align with FutureVU' s mobility and transportation efforts to encourage sustainable methods of transportation.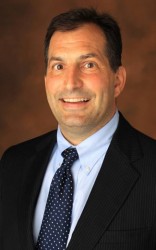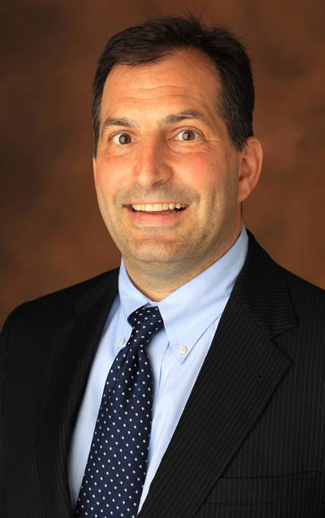 "Electric scooters align with our mobility goals by offering an alternative mode of transportation, however, the safety and accessibility of the campus for our community remain our top priority," said Eric Kopstain, vice chancellor for administration. "Continuing to educate our campus community to remain engaged and act responsibly while using scooters is paramount. It is our collective responsibility to uphold ethical civic behavior and treat all members of our community with respect which includes appropriate utilization and placement of scooters."
To address safety issues, Kopstain's office established a dockless bike and electric scooter educational outreach group. Charged with bringing together students and administrators to work together to educate the community on best practices, the group also offers a forum to problem solve any concerns.
"Working with our student leaders through VSG has been extremely valuable," Kopstain added. "We want students to feel encouraged to experiment with alternative modes of transportation, especially if the modes offer a way to reduce our carbon footprint, but I want to underscore that the safety and accessibility of campus remain our top priority.  Also, while the university and VUMC are separate legal entities, we share a common footprint on the Vanderbilt main campus, and it is critical for our community to respect VUMC speed limitations, dismount and no ride zones particularly on Medical Center Drive and the Medical Center Plaza."
In addition to creating a safety video, the dockless bike and electric scooter educational outreach group created safety tip cards that will be distributed across campus at events and residence halls.
Vanderbilt University Public Safety assists by moving or removing scooters if there are immediate issues, and by responding to any reported incidents. The campus community is encouraged to model responsible behaivor by parking scooters at preferring parking areas or existing bike racks.
VUPS is also launching scooter and biking safety courses that will be available to students, faculty and staff later this year.
Safety Tips
DO:
Wear a helmet
Yield to others
Walk in dismount zones
Follow the rules of the road
Ride on pathways and bike lanes when on campus
Alert others around you to your presence
Keep sidewalks clear by parking in Preferred Parking Areas or using bike racks
DON'T:
Park in building entrances; on sidewalks, paths or drive­ways; or on accessible ramps
Bring scooters, bikes or skateboards into buildings
Charge scooters in university buildings
Tailgate pedestrians
Ride your scooter on side­walks outside of campus
REPORT ACCIDENTS/ISSUES TO VUPS:
Non-emergencies – (615) 322-2745
On-campus Emergencies – (615) 421-1911
Off-campus Emergencies – 911
For more information, visit the Dockless Bike and Electric Scooter Share page on the FutureVU website.