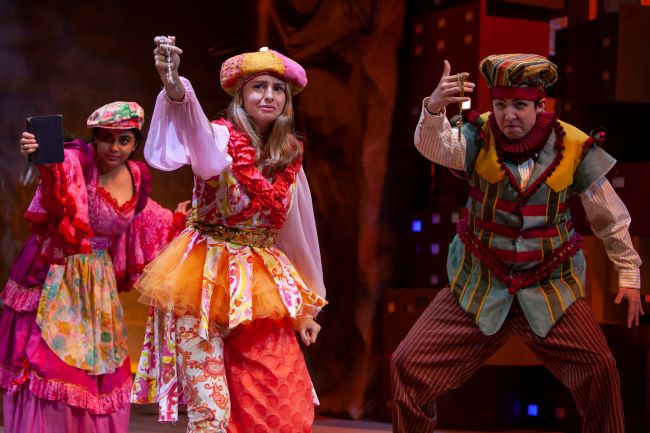 Vanderbilt University Theatre opens Twelfth Night, a comedy by William Shakespeare with themes of love and loss, gender roles, double-identities and more, Feb. 15 at Neely Auditorium.
Twelfth Night, which is directed by Santiago Sosa, Fred Coe Artist-in-Residence, will be performed Feb. 15, 16, 22 and 23 at 8 p.m. There is also a Sunday matinee Feb. 17 at 2 p.m. and a Thursday night performance Feb. 21 at 7 p.m.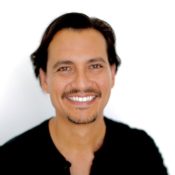 "To me, the essence of this play is finding love in the most surprising places and truly falling in love with 'who' people are, rather than 'what' they are," said Sosa, who is an artistic associate with the Nashville Shakespeare Festival. "It's also a story about a lovely young woman who has to adjust to an unfamiliar place after surviving a shipwreck in which her brother is feared dead. So the themes of rebuilding and learning how to survive in a different country are important as well."
Sosa, who has played different roles in three past productions of Twelfth Night, is excited to work on the play, one of Shakespeare's most performed, from the "other side" as director.
The set for the play, which centers on a seaside town on a cliff where things become sideways and off-kilter after a shipwreck, was designed by Matthew Stratton, principal senior lecturer in theatre. The costumes, which are bright, colorful and inspired partly by fairy tales, were created by Alexandra Sargent-Capps, principal senior lecturer in theatre. Guest artist Richard Davis is in charge of lighting.
Sosa noted that the cast members—all undergraduate students with diverse majors and backgrounds—have worked hard to offer the community an outstanding production. "The actors understand that this is really a play about words," he said. "It's more important about what you say than how you look."
General admission is $10 with reduced prices for students. Reserve tickets here, or pick them up at the Sarratt Box Office.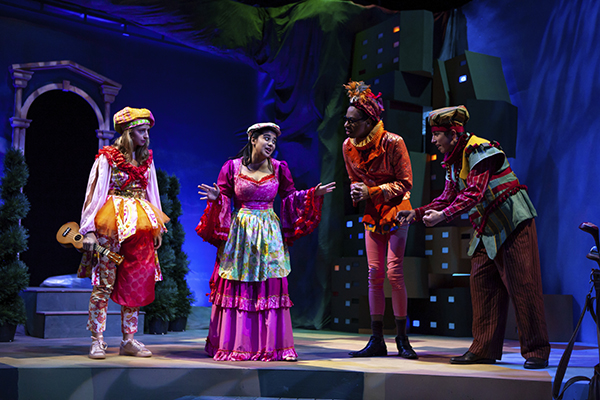 Employee Appreciation invites all Vanderbilt University employees to a free performance of Twelfth Night Feb. 22. A reception with Sosa will precede the performance at 7 p.m.
Employees may request up to two tickets per employee, while supplies last. You will receive an email confirmation to secure your order. Once capacity is reached, you will be placed on a stand-by list and will be contacted should tickets become available. Visit vu.edu/theatrenight and use the online form to reserve your free tickets to the reception and performance.