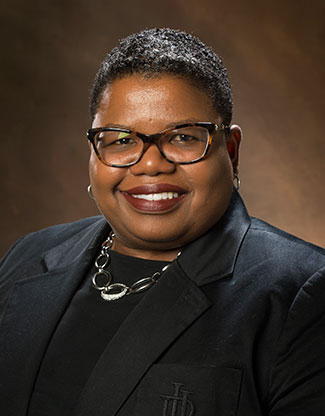 Tammy L. Kernodle, professor of musicology at Miami University of Ohio, will present "She Sang Freedom: Black Women, Music and the Struggle for Social Justice" from 6 to 8 p.m. Thursday, Feb. 21, at the Wond'ry's third-floor lounge. The Vanderbilt community is invited to attend.
"She Sang Freedom" is an interactive program that explores how black women musicians have used music as a means of documenting and promoting the struggle for equality and social justice in America. It combines a historical framework, which is set through multimedia images and historical accounts, with live musical performances that move through slavery, the Popular Front in 1940s New York, the front lines of the civil rights movements, and the proliferation of the Black Power movement in the 1970s.
The voices highlighted through musical performances include Billie Holiday, Odetta, Nina Simone, Roberta Flack, The Staple Singers, Fannie Lou Hamer and other female song leaders associated with the direct action campaigns of the 1960s.
Kernodle is an arranger, pianist, singer and scholar whose work concentrates on the contributions of African Americans to the fields of classical and popular music. Considered an expert in the area of African American music, jazz history, and gender studies, she has served as a scholarly consultant to a number of institutions, including the BBC, National Public Radio, Jazz@Lincoln Center, The Kennedy Center, and the American Jazz Museum in Kansas City, Missouri. Most recently she served as part of the team that constructed the inaugural music exhibits at the National Museum of African American Culture and History in Washington, D.C.
Kernodle has served in the capacity of choir director, instrumentalist and consultant in the area of gospel performance practice for more than 30 years. She is a professor of musicology at Miami University, where she teaches in the areas of American music, African American music and gender studies in music. Kernodle is the 2018 winner of Miami University's Benjamin Harrison Medallion and is the incoming president of the Society for American Music.
The Feb. 21 event is co-sponsored by Blair School of Music, the Wond'ry, the Bishop Joseph Johnson Black Cultural Center, the Provost's Office for Inclusive Excellence and Equity, Diversity and Inclusion.