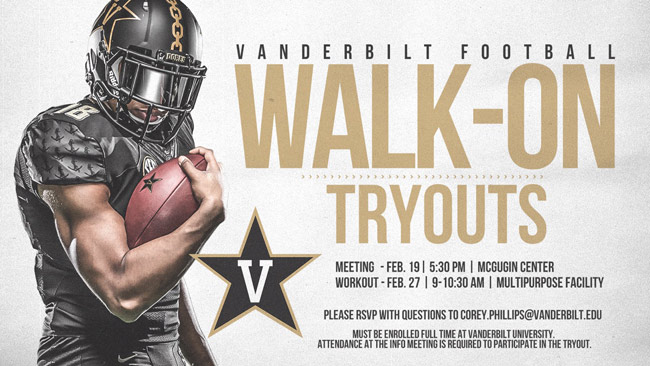 Coach Derek Mason and the Vanderbilt Football coaching staff will host walk-on tryouts for the Vanderbilt football team on Wednesday, Feb. 27, from 9 to 10:30 a.m. at the Rec Center Multipurpose Facility.
A mandatory information meeting is scheduled for Tuesday, Feb. 19, beginning at 5:30 p.m. at the McGugin Center.
To try out, students must be enrolled full-time at Vanderbilt University. Attendance at the Feb. 19 information meeting is required to participate in the tryout.
For more information, contact corey.phillips@vanderbilt.edu.