Media Inquiries
Latest Stories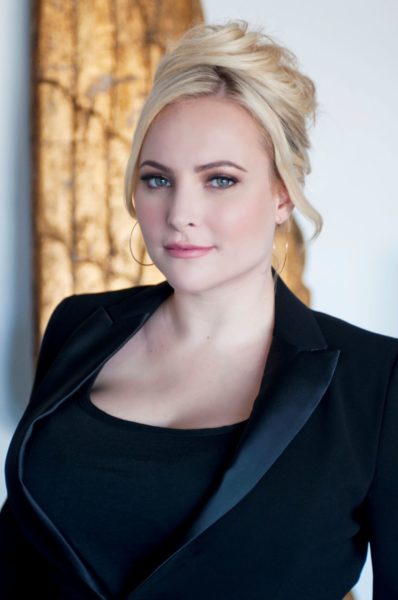 UPDATE 02/18/2019
This event is sold out. Those still interested in tickets may fill out this form by 6:30 p.m. Monday, Feb. 18 to be added to a waiting list. Further details about the waiting list can be found at the CLS website.
---
Famed author and The View co-host Meghan McCain will join Vanderbilt University Chancellor Nicholas S. Zeppos and Jon Meacham, Carolyn T. and Robert M. Rogers Chair and Distinguished Visiting Professor of Political Science, at 6:30 p.m. Feb. 19 at Vanderbilt University for a wide-ranging discussion of the politics that impact American life in 2019.
Tickets are free and will be available to the public on a first-come basis beginning at 9 a.m. Tuesday, Feb. 5. Visit the TicketWeb event page to reserve tickets.
Many first came to know McCain on the campaign trail with her father, the late Sen. John McCain, during his 2008 presidential run. She launched a blog that gained an avid readership and critical acclaim. It propelled her into a career as a political journalist, TV analyst and book author known for her conservative values and connection with younger audiences.
Since her father's Aug. 25 death, Meghan McCain has stepped further into the national discourse, using her platform on The View as an opportunity for candid conversation about politics and their everyday effects on Americans. She holds a degree in art history from Columbia University and is the New York Times best-selling author of three books.
The Feb. 19 event will be held at Langford Auditorium, with parking available in the 25th Avenue Garage.
The Chancellor's Lecture Series strives to connect the university and the Nashville community with intellectuals who are shaping our world. For more information about the series, visit the Chancellor's Lecture Series website, email cls@vanderbilt.edu or follow @Nick_Zeppos on Twitter.