Media Inquiries
Latest Stories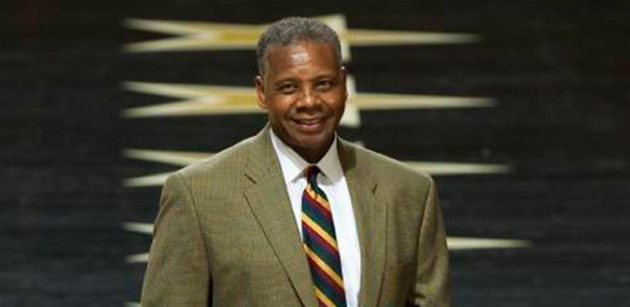 Triumph: The Untold Story of Perry Wallace, the documentary that tells the story of the first African American varsity basketball player in the SEC, is now available for educational screenings. Vanderbilt is accepting requests to view the film free of charge for nonprofit, educational purposes.
Groups or organizations can request to screen the film on DVD or through online streaming by filling out the Triumph viewing request form.
The film documents Wallace's journey to breaking SEC basketball's color barrier as a member of the Vanderbilt men's basketball team. Wallace grew up in North Nashville and was a standout player for Pearl High School's undefeated 1966 state championship team. Vanderbilt recruited Wallace following his graduation from Pearl, and on Dec. 2, 1967, he became the first African American to take the court in a varsity Vanderbilt basketball game while playing on the road against Southern Methodist University. Two days later, he became the first African American to play a Southeastern Conference varsity basketball game during a home game in Memorial Gym against Auburn University.
Triumph recounts the difficulty that Wallace faced during his time at Vanderbilt, including isolation and harassment, at a time when he was one of only a few African American students enrolled at the university. Wallace, who graduated from Vanderbilt in 1970 with a bachelor of engineering degree, participated in interviews for the documentary and much of his story is told from a first-person perspective.
In the mid-2000s, Vanderbilt's leaders worked to repair the university's relationship with Wallace and recognize his groundbreaking achievements. He was honored with the 2017 Distinguished Alumni Award, the highest honor bestowed by the Vanderbilt University Alumni Association, and in 2018, Vanderbilt introduced the Perry E. Wallace Jr. Basketball Scholarship to support student-athletes. Wallace passed away on Dec. 1, 2017, three days before the 50th anniversary of his first varsity game in Memorial Gym.
The documentary, which is narrated by Academy Award winner Forest Whitaker, debuted in October 2017 at the Heartland Film Festival in Indianapolis. It was first screened at Vanderbilt during the events marking 50 years since Wallace's historic basketball season.
Screenings of Triumph cannot charge for tickets and screenings cannot be affiliated with fundraising. Additional information is available on the screening request form or by contacting triumphfilm@vanderbilt.edu.
To learn more about Wallace, visit the Vanderbilt University Legacy of Courage website.