Media Inquiries
Latest Stories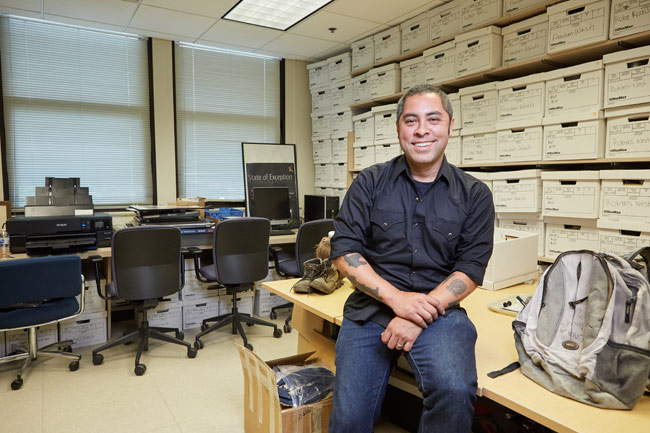 Vanderbilt's Center for Latin American Studies and the Jean and Alexander Heard Libraries will host a public lunchtime lecture featuring Jason De León, associate professor of anthropology at the University of Michigan and a MacArthur Fellowship recipient, on Friday, Feb. 8, at the Central Library Community Room.
The lecture, "Soldiers and Kings: Violence, Masculinity and Photoethnographic Practice in the Context of Human Smuggling Across Mexico," will begin at 12:10 p.m. with De León's presentation, followed by a question-and-answer session. Admission to the lecture is free, and lunch will be provided on a first- come, first-served basis.
Since 2015, De León has been involved in an analog photoethnographic project focused on documenting the daily lives of Honduran smugglers who profit from transporting undocumented migrants across Mexico.
In his talk, he will discuss the evolving relationship between transnational gangs and the human smuggling industry, as well as outline the complicated role that photography plays as a field method and data source in this violent, hyper-masculine and ethically challenging ethnographic context.
De León is author of the award-winning book, The Land of Open Graves: Living and Dying on the Migrant Trail. He was named a MacArthur Fellow in 2017. He is the director of the Undocumented Migration Project, a long-term anthropological study of undocumented migration between Mexico and the United States that uses ethnography, archaeology and forensic science to better understand this social process.
For more information, contact the Center for Latin American Studies at clas@vanderbilt.edu.