Media Inquiries
Latest Stories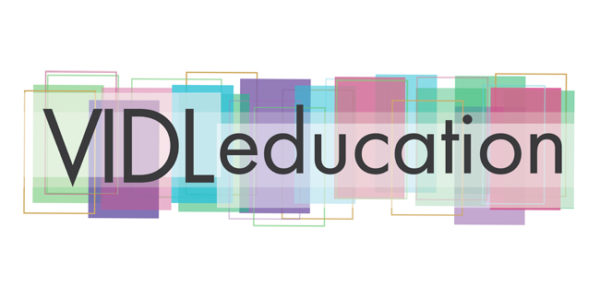 Vanderbilt faculty, staff and students are invited to participate in a variety of workshops offered by the Vanderbilt Institute for Digital Learning this semester.
VIDL is offering "pop'shops" throughout the semester at the VIDLstudio. Pop'shops are designed to help users learn more about the equipment, software and workflows available to them through the VIDLstudio.
The pop'shops are open to the entire Vanderbilt community, but users must become studio members to continue using the studio going forward. To become a VIDLstudio member, sign up for online training on the VIDL website.
Come to the pop'shops prepared with questions, project ideas, or simply the desire to learn. Find the spring schedule here.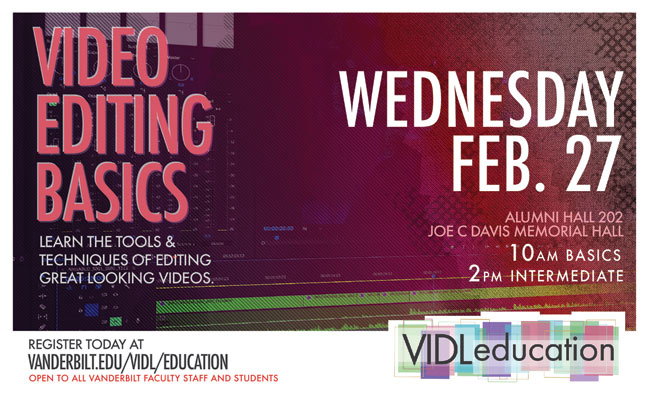 In addition, VIDL is offering a daylong workshop on Wednesday, Feb. 27, on the basics of video editing. A "Basics" session will begin at 10 a.m., with an "Intermediate" session following at 2 p.m. Both sessions will cover the basic tools in Adobe Premiere Pro, general editing concepts, and a few advanced tricks. The workshop will be held in Alumni Hall, Room 202.
Attendees are encouraged to bring their laptops to follow along. Learn more about the Feb. 27 workshop and register here.
Contact: Gayathri Narasimham
gayathri.narasimham@vanderbilt.edu