Media Inquiries
Latest Stories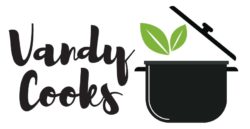 Join Tammy Algood, current recipe developer for The Tennessee Magazine, at the February installment of Vandy Cooks from noon to 1 p.m. Friday, Feb. 8, in the Vanderbilt Recreation and Wellness Center teaching kitchen.
Algood will share recipes and tips for creating delicious dishes using the ancient grain farro along with Tennessee farm-fresh foods. The presentation, titled "Great Waves of Grain," will feature recipes for arugula farro salad, farro tabbouleh, and butternut squash and farro stew.
Algood is well-recognized throughout Tennessee for her creative and delicious recipes using local and fresh ingredients. She writes about food for The Tennessean and has a monthly section in The Tennessee Magazine. Broadcast appearances include Nashville's local ABC, CBS, NBC and Fox affiliates as well as statewide on PBS. She also can be seen nationally on the HGTV and DIY networks.
Vandy Cooks is provided monthly through a partnership among the Vanderbilt Recreation and Wellness Center, Health Plus and many celebrated food experts.
Contact: Marilyn Holmes, (615) 343-2638
marilyn.c.holmes@vanderbilt.edu