The Vanderbilt community celebrated the life and legacy of Rev. Dr. Martin Luther King Jr. with several commemorative events leading up to and on Martin Luther King Jr. Day Monday, Jan. 21. The theme of the university's 2019 commemoration was "Our Lives. Our Movements. Our Responsibility." The commemorative series was planned over several months by a committee comprised of students, staff and faculty. The committee co-chairs were Assistant Provost for Inclusive Excellence Tiffany Green; Associate Director of the Bishop Joseph Johnson Black Cultural Center Nicole Malveaux; and Assistant Director of the Office of the University Chaplain and Religious Life Rev. Shantell Hinton.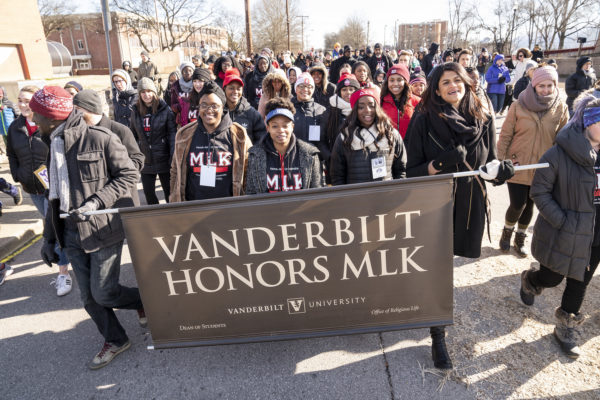 Activities began on Friday evening with the MLK Kickoff at the Bishop Joseph Johnson Black Cultural Center with a program that included the singing of "Lift Every Voice and Sing" by student a cappella group Melanated and remarks from Rev. Dr. Teresa Smallwood, associate director of the Public Theology and Racial Justice Collaborative.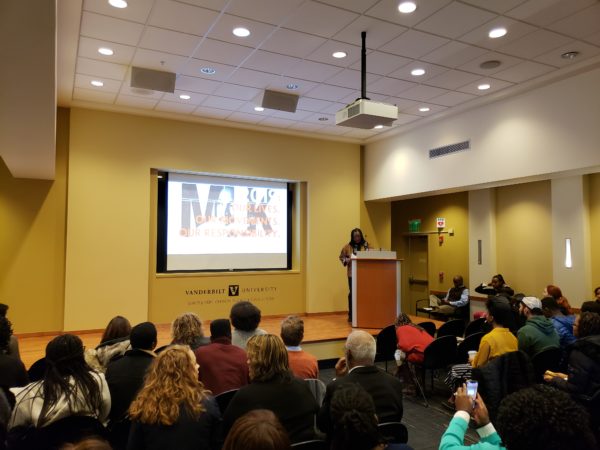 On Saturday, Chancellor Nicholas S. Zeppos was one of many community leaders to kick off a day of service with a gathering at Tennessee State University. A group of Vanderbilt students joined with more than 400 students from several other universities across the city of Nashville to engage in service projects with over 20 nonprofit community organizations.

On Monday, the MLK Day holiday, Zeppos, Provost and Vice Chancellor for Academic Affairs Susan R. Wente, Vice Chancellor for Equity, Diversity and Inclusion and Chief Diversity Officer James E. Page Jr.,Vice Chancellor for Public Affairs Nathan Green and other administrators, faculty, staff and students participated in the annual Nashville Freedom March from Jefferson Street Missionary Baptist Church to Tennessee State University.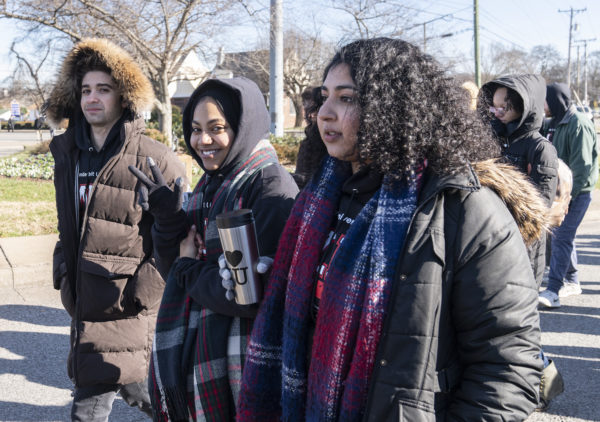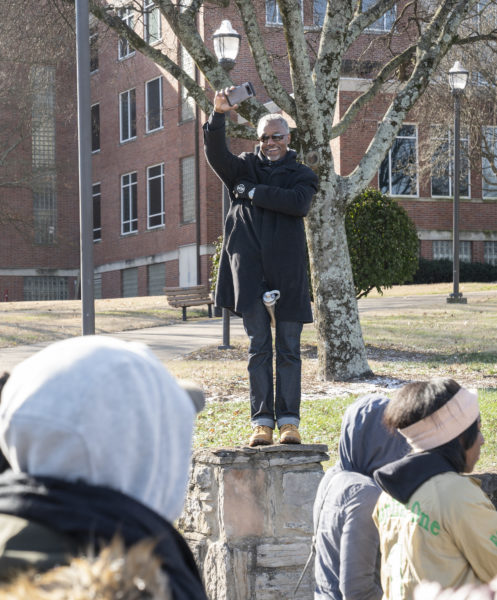 Following the march, the MLK Commemorative Series hosted interactive teach-in sessions for the Vanderbilt community, covering topics like Black Lives Matter, LGBT civil rights, microagressions, Islamophobia and more. In addition to the teach-ins, Nashville Freedom Rider Kwame Lillard shared with Vanderbilt students his personal experiences during the Civil Rights Movement and led a tour of significant sites related to the movement in Nashville.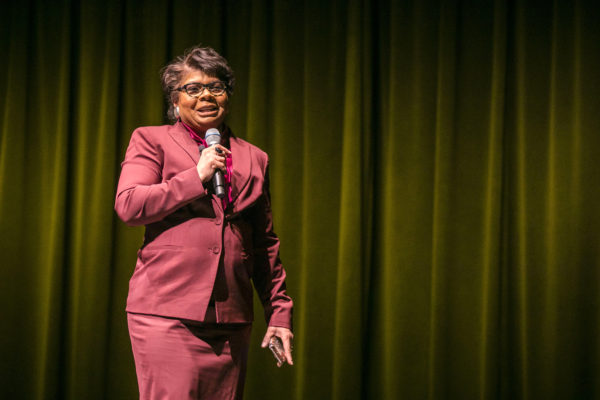 The MLK Commemorative Series keynote address was given on Monday evening by April Ryan, White House correspondent and Washington, D.C., bureau chief for American Urban Radio Networks and a CNN political analyst. Held in Langford Auditorium, Ryan's talk centered on the importance of continuing King's legacy today by engaging with history and using one's voice to advocate for justice.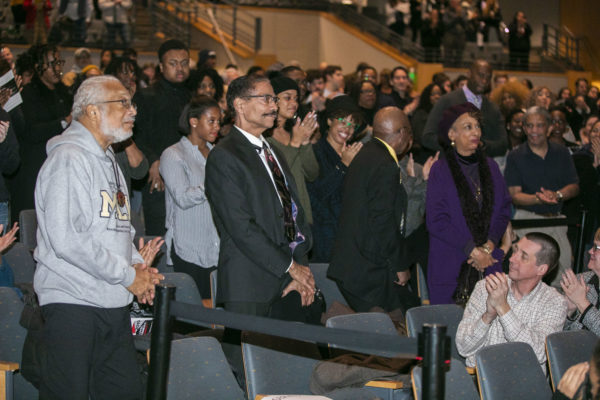 Preceding Ryan's keynote was an interfaith vigil service and a program featuring the winners of the university's annual MLK essay contest for local middle and high school students reading their winning entries.
The MLK Commemorative Series was formed in 1985 at Vanderbilt to celebrate the legacy of King. To learn more about the events that took place this year, and in years past, visit the MLK Commemorative Series website.