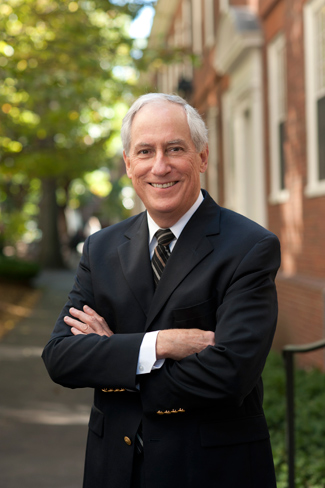 Robert Darnton, the Carl H. Pforzheimer University Professor and emeritus director of Harvard's University Library, will discuss "Censors at Work: How States Shaped Literature" on Thursday, Feb. 7, at 5:30 p.m. in the Central Library Community Room. The lecture is free and open to the public and will be followed by a book signing and reception.
Darnton will explore the effects of state-sponsored censorship on literary expression using historical examples. By placing censorship in its historical and political context, he reveals how literature has been subject to official control in the past, and invites the audience to consider its present and future implications.
Darnton was educated at Harvard University and was a Rhodes Scholar at Oxford University. His honors include a Guggenheim, a MacArthur Prize Fellowship, and the National Humanities Medal for his outstanding achievement as a cultural historian. In addition, he received the National Book Critics Circle Award, election to the French Legion of Honor, and the Del Duca World Prize in the Humanities awarded by the Institut de France.
He worked as a reporter for The New York Times and served as trustee of the New York Public Library and the Oxford University Press (USA), and as president of the American Historical Association and the International Society of Eighteenth-Century Studies.
His many books include The Business of Enlightenment: A Publishing History of the Encyclopédie, an early attempt to develop the history of books as a field of study; The Great Cat Massacre and Other Episodes in French Cultural History, translated into 19 languages; and his most recent publication, The Literary Tour de France: The World of Books on the Eve of the French Revolution.
The Feb. 7 lecture is sponsored by the Wild Bunch Lecture Fund of the Jean and Alexander Heard Libraries, the W.T. Bandy Center for Baudelaire and Modern French Studies, the Department of French and Italian, and the Department of History at Vanderbilt University.
For more information, contact Yvonne Boyer.