Exploring the intersection of the Olympics and Judaism is the focus of a Jan. 31 lecture hosted by the Sports and Society Initiative and Vanderbilt Hillel featuring Bruce Oppenheimer, professor of political science. The program, which is part of the initiative's "A World of Possibilities: Examining the Olympics from Diverse Angles" series, is scheduled from 11:30 a.m. to 1 p.m. in the large dining room of the Ben Schulman Center for Jewish Life.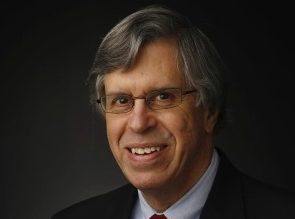 During the program, Oppenheimer will examine the relationship between the Olympic Games and Judaism, including the anti-Semitism of some International Olympic Committee leaders, the many significant achievements made by Jewish athletes, and the terrorist events in Munich in 1972. Vanderbilt Hillel Assistant Director Brian Small will provide opening remarks at the lecture.
Oppenheimer's research focuses on Congress and American political institutions, including political representation in the U.S. Senate. He has been both an American Political Science Association Congressional Fellow and a Brookings Institution Fellow and guest scholar. In addition, Oppenheimer is an award-winning author. His book Sizing Up the Senate: The Unequal Consequence of Equal Representation, co-authored with Frances Lee, won the D.B. Hardeman Prize for the best book on Congress.
The Jan. 31 event is free and open to the public, and light refreshments will be served. Public parking is available in the 25th Avenue Garage at the corner of 25th Avenue South and Highland Avenue.
To find books and resources related to the Olympics and Judaism in advance of the program, visit the Sports and Society research guide. To learn more about this program and others in the series, visit the Sports and Society Initiative website.