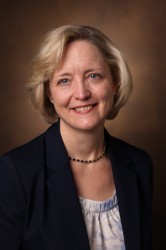 A new working group of faculty and staff members convened by Provost and Vice Chancellor for Academic Affairs Susan R. Wente will explore national trends in the second-year undergraduate residential experience and identify areas to bolster student success at Vanderbilt.
Natalee Erb, assistant director in the Office of the Dean of The Martha Rivers Ingram Commons, and Dan Morgan, senior lecturer in Earth and environmental sciences and associate dean in the College of Arts and Science, will co-chair the committee.
"At the heart of the Vanderbilt experience is a residential college system grounded in discovery, creative inquiry and engaged citizenship," Wente said. "So it is vital that our foundational successes with first-year students on The Ingram Commons continue in the upper division residential colleges as our students become lifelong learners."
The working group will rely on the groundwork of the needs and goals identified in the Residential Colleges Programmatic Visions Committee report, released in March 2018, which expands the learning objectives of The Ingram Commons to upper-division students.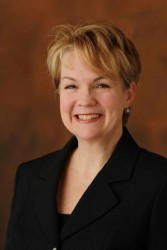 This committee was led by Vanessa Beasley, then dean of The Ingram Commons and now associate provost and dean of residential faculty. She will work closely with the committee as they move forward.
"The members of this working group represent many of the faculty and staff groups that have unique insights into the second-year experience here at Vanderbilt," said Beasley.  "Their work will also be informed by discussions with students."
"With such a strong first-year residential experience, second-year students often encounter more challenges then they anticipate in transitioning to their new position in the community," Erb said. "While they leave The Ingram Commons with greater awareness of themselves, one another, and the resources available to them, many still crave structured supports to easily guide them to those resources and to reassure them that they can continue to thrive in a new environment."
The working group members are:
Natalee Erb, committee co-chair, assistant director, Office of the Dean of The Ingram Commons
Dan Morgan, committee co-chair, senior lecturer in Earth and environmental sciences and associate dean, College of Arts and Science; faculty head of Memorial House, The Ingram Commons
Katherine Friedman, associate professor of biological sciences, College of Arts and Science
Leigh Gilchrist, assistant professor of the practice in human and organizational development, Peabody College of education and human development
Nicole Malveaux, associate director, Bishop Joseph Johnson Black Cultural Center
William Robinson, professor of electrical engineering and computer science, associate dean for academic success, School of Engineering
Melissa Rose, associate professor of piano, associate dean, collegiate program, Blair School of Music
Kerrie Turney, area coordinator, Office of Housing and Residential Education
Samantha York, academic skills coach, Center for Student Wellbeing
"The second year is important for us to focus on because it is easy for students to get lost, confused and derailed after the energy and support of the first year is gone," Morgan said. "Not all who wander are lost, but in the second year students are faced with big decisions about their major, immersion project, study abroad, housing, internship and much more. There's a great opportunity for us, through the residential college system, to help students be intentional with these decisions and take ownership of their journey here at Vanderbilt."
The working group will convene regularly during the next four months and is slated to deliver a report to the provost in April 2019.
Christina Bailey Robbins contributed to this story.