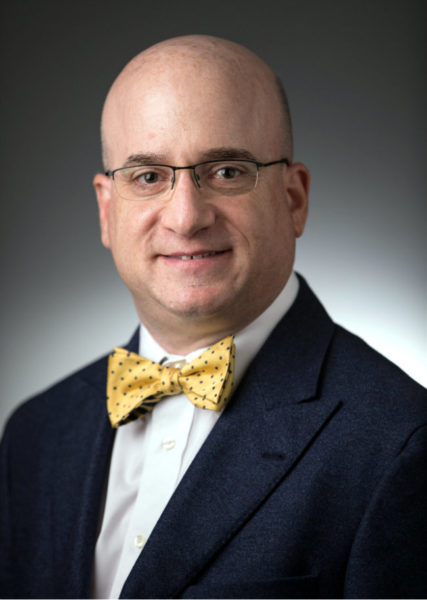 Scott A. Tierno, a higher education administrator with significant experience in leading major campus initiatives, has been named director of Commencement and special events at Vanderbilt University.
Provost and Vice Chancellor for Academic Affairs Susan R. Wente announced the hiring of Tierno from Southern New Hampshire University, where he has worked in a variety of leadership positions related to student affairs the past two decades. Since 2015, Tierno has directed Southern New Hampshire's commencement ceremonies and related special events.
"Scott Tierno brings stellar strategic planning skills and a strong track record with the management and production of special events to Vanderbilt," Wente said. "We are delighted to welcome him to our team, where he will be responsible for the overall production of one of the most important ceremonies that our students experience during their time here, reflecting the university's treasured values and contributions for a better world."
Tierno also worked on projects related to technology, strategic planning, community service, Greek affairs, leadership training and facilities management at Southern New Hampshire. Previously, he held positions in student affairs at Shippensburg and Gannon universities.
A national search was launched last August for the Commencement director position. Wente expressed thanks to the search committee for their diligent work to secure this hire.
"I look forward to working closely with University Marshal Cynthia Paschal, my new colleagues in the Office of Commencement and Special Events and the campus community, as I learn about the distinct traditions of Vanderbilt Commencement and strive to ensure that the experience is a smooth one that is full of joy and great memories for our students and their friends and families," Tierno said.
He received his bachelor of science in interdisciplinary studies with a concentration in performing arts administration from Plymouth State University. Tierno also earned a master of education in student personnel and counseling from Northeastern University and a doctor of arts in leadership from Franklin Pierce University.
Tierno currently serves on the conference planning team for the North American Association of Commencement Officers.