Video by Zack Eagles
I Am Vanderbilt celebrates the people of Vanderbilt and the unique talents and contributions they bring to their work at the university each day.
Scott Glasgow says the absolute best part of his job is "game day."
As Vanderbilt University's senior special events coordinator, Glasgow said that's when all of the planning, preparation and organization it takes to pull off a large-scale Employee Appreciation event comes to fruition.
Take Vanderbilt's annual Turkey Toss, a longstanding tradition where employees can pick up a free turkey, tofurkey or other gift—in recent years, a Vanderbilt apron or oven mitt—ahead of the December holidays. Planning for Turkey Toss begins the previous January, and the event is much more than a simple giveaway.
"You would be amazed how much planning goes into it," Glasgow said. "We earmark the turkeys and place our purchase order in January. We order about 17,500 turkeys and about 3,000-4,000 gift items. We reserve the space, decide on the theme and book the entertainment—we have carolers this year."
For many employees, the festive occasion—where senior administrators and other volunteers pitch in to greet guests and hand out gifts—is a highlight of the holiday season.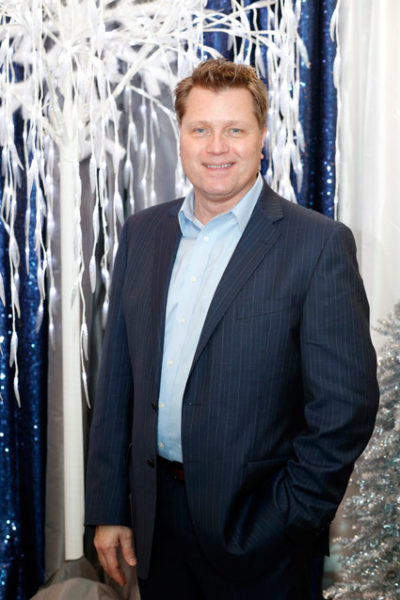 "This is showtime," Glasgow said. "I grew up as an actor, so this is production day. We get to do it all and see all the people around, so this is exciting."
The goal of Employee Appreciation, a program sponsored by Vanderbilt University Human Resources, is to celebrate employees with free events year-round. Each January, the Service Award Ceremony recognizes employees marking significant work milestones. February's Fan Fest invites employees and their families to cheer on the women's basketball team. The Employee Picnic in May draws thousands with delicious food. June's Day at Dyer Observatory hosts employees and their families for science experiments and educational activities. The Vandy Pops event in July features an outdoor concert by the Nashville Symphony. Vandy Chills in August helps employees cool off with frozen treats. Tailgate each fall brings employees and their families to campus for food, fun and football. And even more events are being planned for the coming year.
Glasgow describes his work at Vanderbilt as "a dream job for an event planner."
We get an opportunity to thank employees for the work they do each day.
"I'm from New York City. I've worked with Martha Stewart and I've worked with Oprah and I've worked with NBC. And doing those events is fun—don't get me wrong at all—but these events here at Vanderbilt are so tied into employee recognition and the university's appreciation for employees. We get an opportunity to thank employees for the work they do each day.
"I have such great support from (Associate Vice Chancellor for Human Resources) Barb Carroll, (Vice Chancellor for Administration) Eric Kopstain and the Chancellor to make sure that we keep these programs going," Glasgow said. "We take feedback from people—if they want to change some things, we take that into consideration. All that comes together to create an environment so that you feel like you're part of the Vanderbilt community, and that's important to us."
More I AM VANDERBILT Stories