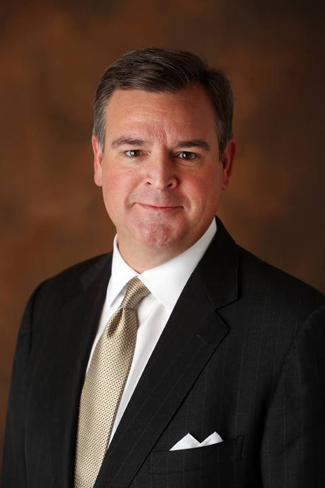 Leading government strategist Nathan Green has been named vice chancellor for public affairs at Vanderbilt University, Chancellor Nicholas S. Zeppos announced today. Green was selected from a robust pool of candidates following a national search for a leader who could design and lead federal, state and local advocacy strategies in support of the university's mission.
"Nathan has a keen understanding of the essential role that Vanderbilt University and America's other leading research universities play in advancing our economy, ensuring our security and supporting the future vitality of our cities, states and nation," Zeppos said. "He has been an outstanding advocate for our university, and I look forward to continuing to work with him in this important role."
Green has served as interim vice chancellor since February 2017. His appointment is pending approval by the Vanderbilt University Board of Trust.
"I am thrilled to be taking this next step forward on behalf of Vanderbilt University and to leading our efforts to raise awareness about the tremendous positive impact our university has on our region and nation," Green said. "I am greatly excited about new opportunities to work with Gov.-Elect Lee, Mayor Briley, the members of Tennessee's congressional delegation, members of the Tennessee General Assembly and Metro Council members to advance shared progress for our city and state. I also look forward to continuing to work with our talented team to deepen engagement with our communities, local businesses and nonprofit organizations."
As interim vice chancellor, Green was responsible for the development and execution of advocacy plans with public officials at the federal, state and local government levels and led a 20-person team based in Nashville and Washington, D.C. He was also responsible for developing and implementing outreach partnerships with Nashville-area community and nonprofit organizations. During this time, he effectively advocated for the university on key policy topics, including student aid and a proposed endowment tax, and developed a new strategic plan for the Division of Public Affairs aligned with the university's mission and values.
"Nathan's understanding of the complexities and nuances of public policy and his ability to forge meaningful relationships that advance the university's mission made him the ideal candidate for this role," said Steven H. Madden, Vanderbilt University Board of Trust member and alumnus and a member of the search committee. "The university is fortunate to have him as a member of its leadership team."
Green joined the university in 2014 as assistant vice chancellor for public affairs, where he developed and directed state legislative and government strategies that advanced the overall interests of Vanderbilt University. He was also responsible for state government advocacy and strategy for Vanderbilt University Medical Center prior to its transition to a separate nonprofit entity in 2016.
Prior to joining Vanderbilt, Green served 14 years as a partner in the government relations firm RobinsonGreen. He took a lead role in negotiating agreements on some of the biggest issues before the General Assembly.
From 1994 to 2000, Green served as executive assistant to Shelby County Mayor Jim Rout. In that role, he served as the administrator of the mayor's office, where he coordinated all engagement initiatives with county commission and state legislature and served as the liaison to hundreds of neighborhood and community organizations.
A Tennessee native and graduate of the University of Memphis, Green began his career in the office of the Shelby County Trustee.