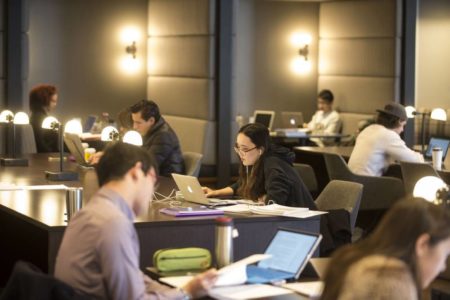 Vanderbilt's prominence as a preeminent higher education institution with a national footprint makes it a target-rich environment for cyber threats. The university experiences a vast number of attempted attacks daily that target its users, systems and data, and the threats continue to increase in viability. An effective response to combat these evolving threats will require a comprehensive approach that strengthens technology, empowers people, and enhances processes.
Vanderbilt University Information Technology (VUIT) is announcing the launch of VerifyU, an information security program that aims to protect the Vanderbilt community. The mission of VerifyU is to improve the technology that secures our data, increase awareness of cybersecurity risks, and implement industry-standard best practices.
The initial focus of VerifyU is on three solutions for technology security and protection:
CrowdStrike – a next-generation antivirus with enhanced detection and prevention capabilities. A swift and comprehensive response to threats minimizes downtime to customers.
CrashPlan – a cloud-based backup solution that provides the ability to recover data lost due to a security event or in cases of catastrophic hardware failure, theft, or loss of an enrolled computer. Once installed and enrolled on a computer, backups are created, encrypted and stored in the cloud automatically.
Multi-Factor Authentication – the requirement to provide two different forms of identity to access the VU system. This is accomplished by presenting something you know (e.g., a password), combined with something you have (e.g., a mobile device) or some form of biometric information (e.g., a fingerprint).
VUIT will continue to publish information providing more detail around each of these efforts and additional information addressing technology, people and processes for enhancing the overall security posture of Vanderbilt University.