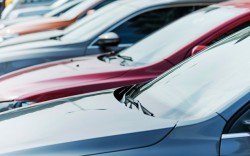 In the Jan. 4, 2018, issue of MyVU, Vanderbilt notified employees that parking payments were being changed from a pre-tax to a post-tax deduction as a result of revisions to the federal tax code by the Tax Cuts and Jobs Act, which was passed in Dec. 2017 and effective Jan. 1, 2018.
Since January, higher education and similar not-for-profit employers have been seeking clarification as to the specific applicability of the tax law to tax-exempt organizations. On Dec. 10, 2018, the IRS issued long-sought guidance and clarification with regard to taxation of employee parking.  This recently-published interim guidance clarifies that Vanderbilt should be able to revert our employee parking payments from a post-tax to a pre-tax basis, retroactive to Jan. 1, 2018, without incurring material additional tax expenses.
As a result, active employees who have been paying for campus parking on a post-tax basis during 2018 will receive an adjustment in their final paycheck of December to credit them for parking-related taxes withheld during the year. The credit will appear as a "Parking Tax Adjustment" on the pay stub. It will be a "negative expense" – in other words, an adjustment that looks like a negative number, but that offsets taxable wages, to result in a credit.
Background: In accordance with the Financial Accounting and Reporting Manual for Higher Education guidelines, Vanderbilt's parking is treated as an auxiliary service and is maintained and priced as a break-even, self-supporting activity.  As a result of the January 2018 law, had Vanderbilt not changed the pre-tax status of employee parking payments, then it would have been subject to Unrelated Business Income Tax on the expense of providing parking to its employees and would have been forced to increase parking fees by a minimum of 21 percent to cover the federally-mandated tax. Vanderbilt determined at that time that converting parking charges to the after-tax method was the better option for employees.
For more information or questions visit the Vanderbilt Human Resources website.