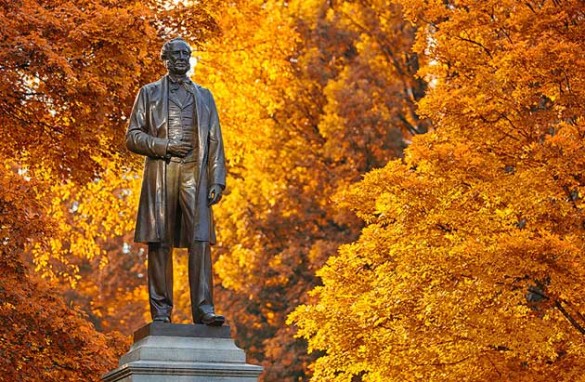 Standard and Poor's has affirmed its AA+ rating on Vanderbilt University's bonds and its A-1+ short-term rating on the university's commercial paper.
The S&P Global Ratings report cited the university's extremely strong enterprise profile and very strong financial profile.
The report took note of Vanderbilt's undergraduate selectivity rate of 9.6 percent, large application volume and strong student quality. Also mentioned were the "stable and strong management team" and $4.6 billion endowment (as of June 30, 2018).
In addition, the report pointed out Vanderbilt's history of positive financial operations, with a $93.7 million surplus in fiscal 2018, and lauded the university's fundraising accomplishments—referencing the $1.94 billion Shape the Future campaign that wrapped up in 2011.
S&P rates 264 private institutions on their bonds, of which only 12 are AAA and 12 are AA+.
S&P describes the credit outlook for Vanderbilt as stable, reflecting the university's successful transition of its operations and cash flow with the legal separation of the school from Vanderbilt University Medical Center in April 2016.
The separation results in the university receiving substantially less of its total revenue from health care, which accounted for 69 percent of the university's operating revenues in fiscal year 2015. Through the re-organization, the university's operating expenses and debt also declined significantly, and the university retained the majority of its endowment.
In issuing the news, S&P noted that the university could be positioned for a higher rating in the future if the university improves expendable resources to debt and operations and continues its strong surpluses.
Moody's and Fitch, the other two major bond rating agencies, also recently characterized the university's credit outlook as stable.