Students and faculty involved with four Local OACS DIVE projects gathered in the Kissam Multipurpose Rooms Dec. 6 for a closing celebration to share and learn about the prototypes designed by students and their nonprofit community partners.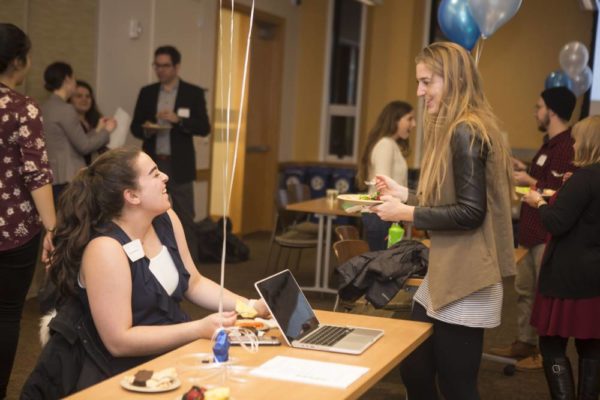 This semester's cohort worked in small design groups on four projects, each with a nonprofit partner, benefitting refugee populations in Nashville. The nonprofit organizations were Catholic Charities, Nashville International Center for Empowerment, Fervent Assistance to Survivors for Healthy Adjustment, and Nashville Public Library.
The Local OACS DIVE program includes a theme-focused seminar series, service with a nonprofit organization, and hands-on experience applying human-centered design to address community-identified needs. It is in conjunction with Design as an Immersive Vanderbilt Experience, which teaches human-centered design thinking to students, faculty and staff. For students, these experiences can provide helpful tools and resources for immersion projects.
Speakers during the Dec. 6 program included Kevin Galloway, director of DIVE, and Meagan Smith, assistant director of the Office of Active Citizenship and Service.