Media Inquiries
Latest Stories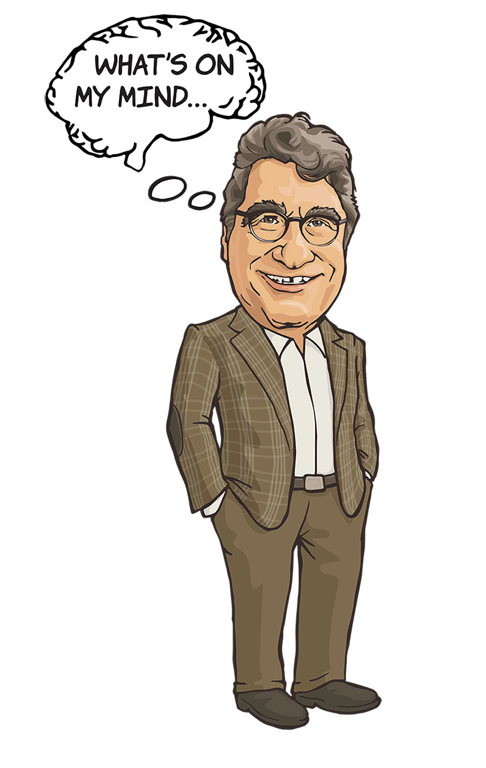 For the past three months, it's been the question on the mind of many in the Vanderbilt community: Who will be Vanderbilt's next athletics director? Yesterday, we officially answered that question, and it's an answer I am proud to give: Malcolm Turner is Vanderbilt's new vice chancellor for athletics and university affairs and athletics director.
During the search process, we talked with a number of highly qualified candidates, some who would have been more traditional picks. The search committee was impressed by all of the candidates with whom we met. In the end, based on the clear and constant feedback we received about how we should approach the hiring process, the decision came down to one critical factor: the best fit for The Vanderbilt Way. And we knew we had found that in Malcolm.
Malcolm is exactly what our Commodores need. Vanderbilt is a unique place—one of the nation's top research universities with a Division I athletics program in the highly competitive Southeastern Conference. Malcolm knows, and greatly appreciates, that our student-athletes are just as much students as they are athletes, and that they bring to Vanderbilt extraordinary academic talent and outstanding athletic skill.
I say it over and over, but I'm happy to be a broken record when I say that our student-athletes win, both on the field and in the classroom. They consistently rank near the top in the NCAA's academic rankings, and their cumulative GPA averages are above 3.0—that's been the case for the past 13 years. In the last decade, our teams have brought home four national championships and 14 conference titles. We are steeped in excitement right now as our football team prepares to head to the Texas Bowl on Dec. 27. It isn't easy to balance a stellar academic record with ongoing success on the field, but if anyone can do it, Vanderbilt student-athletes can, and they do.
Malcolm's experience and values align with Vanderbilt's dedication to both scholarship and sport. Talk with him about why he is committed to higher education, and he will likely point to his mother, Henrie M. Treadwell. She was one of three students to desegregate the University of South Carolina in 1963, and became the first black student to graduate from the university since 1877. She went on to earn a master's degree from Boston University and a doctorate in biochemistry from Atlanta University and is now a research professor at Morehouse School of Medicine.
Dr. Treadwell instilled in her son a lifelong understanding of the value of higher education. Malcolm earned an undergraduate degree with honors from the University of North Carolina at Chapel Hill and went on to earn joint degrees in business and law at Harvard. He has served on advisory boards for Teach for America, the UNC Kenan-Flagler Business School and UNC's Morehead-Cain Scholarship Fund. His personal commitment to education coincides with an impressive career—which has connected him to the NFL, PGA Tour, MLB and NBA—and has included launching successful partnerships, venues and teams throughout his more than 20 years of experience.
Malcolm has proven himself as a transformative leader, most recently evidenced by his leadership of the NBA's G-League. His experience as an executive, marketer, strategic planner and fundraiser all contributed to our faith in him as the choice for Vanderbilt. He is a visionary, committed to elevating our athletics program through creativity, innovation and hard work.
Malcolm will start his new role on Feb. 1 and begin his work to build on the strong foundation of success led by David Williams over the last 15 years. In the next month and a half, Malcolm will be in continuous communication with me, Vanderbilt Athletics and the entire university community as he prepares to become a Commodore. As our new athletics director, Malcolm Turner will anchor down for our student-athletes, and I hope you will all join me in anchoring down for him.