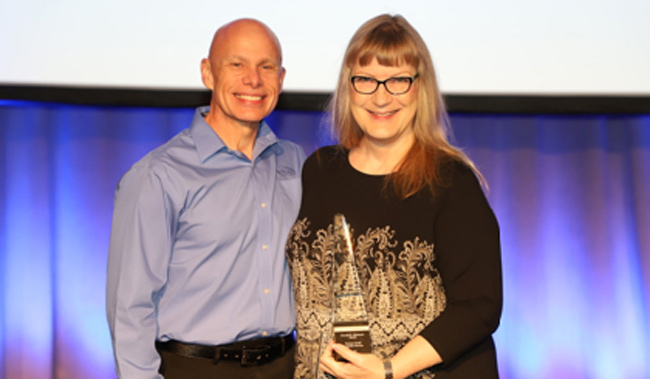 By Carlos Ruiz
This fall Barbara Carroll, Vanderbilt's chief human resources officer, received the Donald E. Dickason Award from the national College and University Professional Association for Human Resources (CUPA-HR), the organization's top recognition for distinguished service to the higher education HR profession. With the award, CUPA-HR makes a $6,000 contribution to a scholarship or general endowment fund at the recipient's institution. Carroll asked if she could direct the award to a program that supports employee needs. CUPA-HR agreed, and Carroll chose to direct the award to the Vanderbilt University Employee Hardship Fund.
Established in 1994, the Employee Hardship Fund helps Vanderbilt staff and faculty who find themselves face to face with an unexpected event that results in financial hardship. The fund is supported primarily by the same people whom it serves—employees of Vanderbilt University, like Carroll.
Community participation has always been key to the fund's sustainability. "If each employee were to donate one or two dollars each year, that would be enough to maintain the fund," said Jim Kendall, manager of Work/Life Connections–Employee Assistance Program.
Supporting the fund is possible in smaller ways, too. The Kroger Community Rewards program is a simple way to contribute to the Employee Hardship Fund through grocery purchases. After Kroger customers designate Vanderbilt's Hardship Fund, Kroger directs contributions to it through its rewards program at no cost to the customer. Employees also can contribute to the Hardship Fund directly.
Read more about the Hardship Fund and how to support it on the University Staff Advisory Council blog.