Angie Thomas, the best-selling author of the young-adult novel The Hate U Give, will deliver a keynote lecture to the Vanderbilt community on Wednesday, Feb. 13. The program, which is sponsored by Equity, Diversity and Inclusion, begins at 6:30 p.m. in Langford Auditorium and  will be followed by a Q&A with Thomas.
Inspired by the Black Lives Matter movement, Thomas' debut novel centers on 16-year-old Starr Carter, who for many years navigated living in two different worlds: the predominantly black community where her family lives and the predominantly white suburban high school that she attends. When one of her childhood best friends, who is unarmed, is killed by a police officer, Starr finds herself as the only witness and must decide if she will speak her truth and stand against police brutality, racial oppression and injustice.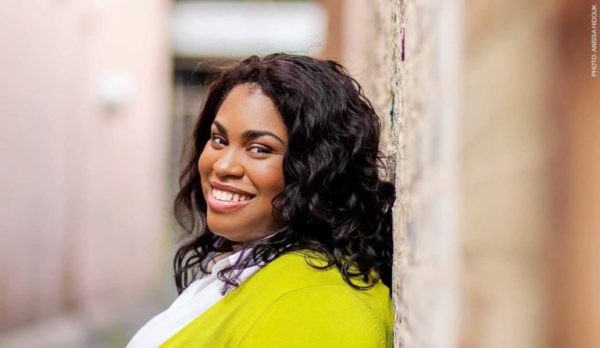 Thomas' novel has now been published in more than 20 countries, and a major motion picture based on the book was recently released in theaters across the nation to critical acclaim.
In addition to the lecture from Thomas, Vice Chancellor for Equity, Diversity and Inclusion and Chief Diversity Officer James E. Page Jr. is hosting a book club in advance of her visit. Page and Vanderbilt NAACP President Sydney Banks will co-facilitate a discussion of the book. Scheduled for Jan. 31, the free event will take place from noon to 1 p.m. in the College Great Room of E. Bronson Ingram College. Light refreshments will be served.
Vanderbilt staff, students and faculty interested in attending the book discussion can receive free copies of the novel The Hate U Give by emailing edi@vanderbilt.edu. Copies will be available until they have all been claimed. Barnes & Noble at Vanderbilt also has the book available for purchase.
To learn more about the lecture and book discussion, visit the Equity, Diversity and Inclusion website. Information about tickets for the lecture will be provided closer to the event date.