Media Inquiries
Latest Stories
A new group of faculty members have been appointed to leadership and advisory roles designed to support the continued launch of Immersion Vanderbilt across campus.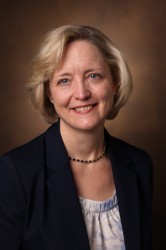 Provost and Vice Chancellor for Academic Affairs Susan R. Wente has announced new members of the Immersion Faculty Steering Committee, naming Craig A. Smith, senior associate dean for Peabody College and associate professor of psychology and human development, as chair. The announcement marks the most recent iteration of faculty leadership and involvement with the program, which first emerged out of the 2013-14 Academic Strategic Plan.
"Our faculty members have consistently guided the progress of Immersion Vanderbilt since its origination in our Academic Strategic Plan," Wente said. "Engaged faculty across disciplines and schools are at the core of the program's implementation and vibrancy."
The program, which launched as a degree requirement this fall for first-year students and subsequent incoming classes, charges undergraduate students to participate in experiential learning within and beyond the classroom, culminating in the completion of a final project. The recently opened Office of Immersion Resources has coordinated efforts during the launch phase of Immersion Vanderbilt, working closely with students and faculty in all schools and colleges.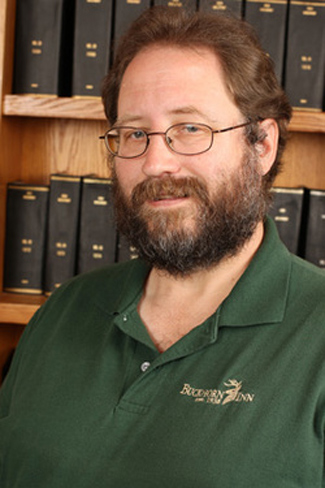 "Immersion Vanderbilt is a massive cooperative venture involving our professional schools in addition to the four undergraduate schools at the core of the program. This committee provides faculty representation for all participating schools to ensure that we offer a broad array of immersive experiences while maintaining Vanderbilt's high standards for quality and rigor. As chair of the steering committee, I look forward to the continued exchange of ideas across schools, and with central administration, to ensuring that the program meets its full potential," Smith said.
The steering committee is comprised of two members for each of the four undergraduate schools and one member for the other five professional schools. Along with Smith, the members of the Immersion Faculty Steering Committee are:
André Christie-Mizell, dean of undergraduate education, professor of sociology, College of Arts and Science
Leslie Kirby, principal senior lecturer in human and organizational development and faculty director of immersion experience, Peabody College
Jana Lauderdale, assistant dean for office of diversity and inclusion and immersion coordinator, School of Nursing
Paul Laibinis, professor of chemical and biomolecular engineering and immersion coordinator, School of Engineering
Amy Major, associate professor of medicine and faculty director of immersion, School of Medicine
Spring Miller, assistant dean for public interest and immersion coordinator, School of Law
Dan Morgan, associate dean, principal senior lecturer of earth and environmental sciences, faculty director of immersion, College of Arts and Science
David Owens, professor of the practice of management and innovation and immersion coordinator, Owen Graduate School of Management
Cynthia Paschal, associate dean and associate professor of biomedical engineering, School of Engineering
Melissa K. Rose, associate dean and associate professor of piano, Blair School of Music
Melissa Snarr, associate dean for academic affairs and immersion coordinator, Divinity School
Brian Utley, senior lecturer in saxophone and immersion coordinator, Blair School of Music
Faculty involvement with immersion also stretches beyond the steering committee. Each undergraduate and professional school has developed a unique organizational structure to support the program, appointing faculty to serve in leadership roles as primary points of contact. These faculty members will direct and coordinate efforts within their respective schools, and some will simultaneously serve on the steering committee. All faculty leaders will work closely with the Office of Immersion Resources, which reports to the Office of the Provost.
Contact information for the steering committee, as well as the full list of immersion faculty directors and coordinators, can be found on the immersion website.