Media Inquiries
Latest Stories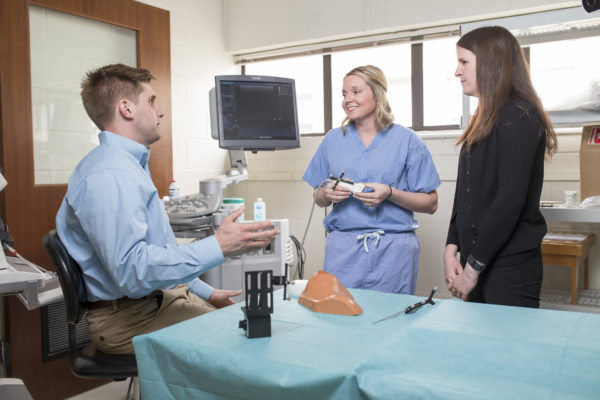 The Vanderbilt Institute for Surgery and Engineering—dedicated to cross-disciplinary collaborations that advance discoveries from the laboratory to the patient—will celebrate its new physical space at 2323 Medical Center North with an open house and symposium Dec. 12.
The VISE open house, which is scheduled from 10 a.m. to noon, will include remarks by Chancellor Nicholas S. Zeppos; Jeff Balser, dean of the School of Medicine and president and CEO of Vanderbilt University Medical Center; and Philippe Fauchet, Bruce and Bridgitt Evans Dean's Chair in Engineering.
Following the ribbon cutting at 10:30 a.m., several state-of-the-art technology demonstrations involving surgical robotics, imaging and guided surgical systems will be presented.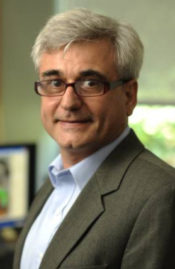 VISE, which is led by Benoit Dawant, Cornelius Vanderbilt Professor of Engineering, was launched virtually in 2011 by a team of Vanderbilt engineers and physicians that were working informally together.
The interdisciplinary institute, which plans to expand its cutting-edge research in the new space, strives to break down the barriers that discourage collaboration between disciplines.
Also happening on Dec. 12 will be the seventh annual Surgery, Intervention and Engineering Symposium from noon to 5:15 p.m. in Light Hall, Room 202.
William R. Jarnagin, the Leslie H. Blumgart M.D. Chair in Surgery at Memorial Sloan-Kettering Cancer Center, will deliver the keynote address, "Innovations in Surgical Data Science with Oncologic Application," from 1:55 to 2:55 p.m.
Jarnagin, who also is a professor of surgery at Cornell University Weill College of Medicine, has more than two decades of experience in treating patients with benign and cancerous diseases of the liver, bile ducts, gallbladder and pancreas. Jarnagin will discuss his most recent work to optimally select patients for therapy, elucidate mechanisms of cancer progression, identify high-risk patients, and guide surgical resection with imaging technology.
Other lecturers are:
Gregory S. Fischer, William Smith Dean's Professor and Mechanical Engineering and Robotics Engineering director at Worcester Polytechnic Institute. His talk is titled "Image-Guided Robotic Surgery: In-situ MRI Guidance for Enhancing Robot-Assisted Cancer Therapy." 
Jin U. Kang, Jacob Suter Jammer Professor in the Department of Electrical and Computer Engineering at Johns Hopkins University, who will discuss "Image-Guided Advanced Surgical Systems and Techniques for Microsurgery."
Kevin Zhou, professor at the Chinese Academy of Sciences' Institute of Computing Technology, who will address "Machine Learning + Knowledge Modeling: Medical Image Recognition, Segmentation, Parsing."
To register for the symposium, click here.