Learn about faculty roles in residential colleges at Dec. 4 event
by
Ann Marie Deer Owens
Nov. 30, 2018, 12:24 PM
Faculty who are interested in serving in residential or programmatic roles within the university's residential college system are invited to an open house Tuesday, Dec. 4, from 4:30 to 6 p.m. at the dean's residence on The Martha Rivers Ingram Commons.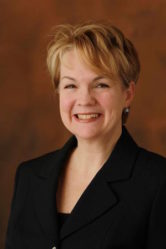 At this information session, Associate Provost and Dean of Residential Faculty Vanessa Beasley will make a brief presentation outlining the different roles, the significance of faculty engagement within the residential college system, and the application process. Time will be allotted for questions, and light refreshments will be provided. Please RSVP to residentialcolleges@vanderbilt.edu.
The undergraduate residential experience is one of the four pillars central to the Academic Strategic Plan. Residential colleges—currently consisting of The Ingram Commons, E. Bronson Ingram, and Warren and Moore colleges along with three new colleges that will comprise the West End Neighborhood—are a critical element in extending the student learning experience beyond the classroom.
Faculty roles in the residential colleges vary in scope. The Office of the Provost recently announced a search for the next dean of The Ingram Commons. The full job description can be found on the Residential College website. In addition to the dean, residential faculty roles include faculty heads of house and/or college on The Ingram Commons and in the upper division colleges, with a rolling application process for openings as they arise. Nonresidential opportunities include serving as faculty VUceptors, with an application process that opens in January 2019, and teaching iSeminars.
Faculty interested in the dean or faculty head positions should submit the following to Associate Provost Vanessa Beasley at residentialcolleges@vanderbilt.edu:
A letter of your interest, including any relevant qualifications, experience or expertise;
A current CV;
An indication of your academic dean's approval for your service in this role (e.g., an attached letter or email).
For the residential faculty positions, a list of interested faculty will be maintained on an ongoing basis. Faculty will be contacted and interviewed through an expedited process as new opportunities emerge, thus there is no set deadline for applications. Letters of interest will remain active and on file for five years.