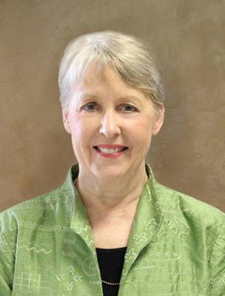 Laura Rothstein, professor of law and Distinguished University Scholar at the University of Louisville's Louis D. Brandeis School of Law, will discuss "Emerging Issues for Health Care Professional Programs for Individuals with Disabilities: Southeastern Community College Revisited" on Friday, Nov. 30. The Flexner Deans' Lecture Series talk will begin at noon in Light Hall, Room 208.
Boxed lunches are available to those who RSVP by Monday, Nov. 26, at 5 p.m.
Rothstein joined the Louis D. Brandeis School of Law at the University of Louisville as professor of law and dean in 2000, serving as dean until 2005. During her four decades in legal education, she has written 15 books and dozens of book chapters, articles and other works on disability discrimination, covering a broad range of issues, with an emphasis on disability discrimination in higher education and special education. Many of her writings and lectures have addressed issues involving the health care profession and disability discrimination law.
Rothstein's work to promote diversity and raise awareness on issues of disability, gender and race have been recognized through awards like the 2015 Brandeis School of Law Award for Teacher of the Year; the 2012 University of Louisville Award for Outstanding Scholarship, Research and Creative Activity; the Excellence in Achievement Award; and the February 2011 William A. Kaplin Award for Excellence in Higher Education Law and Policy Scholarship from the Center for Excellence in Higher Education Law and Policy at Stetson Law School. She uses her scholarship as an "advocate through education" and hopes to influence policy and practice by increasing awareness and understanding of disability rights issues.
She received her B.A. in political science from the University of Kansas and her J.D. from Georgetown University Law Center.